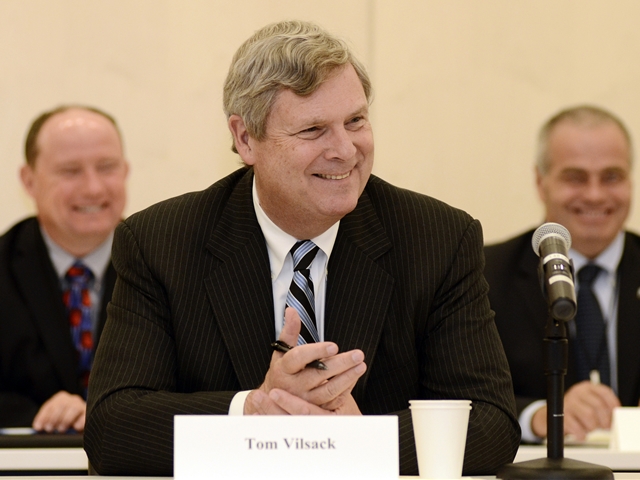 U.S. Agriculture Secretary Tom Vilsack says Purdue University researchers are helping the country in diverse ways, such as the development of biofuels and identifying how to address rural poverty.
Purdue scientists are on the cutting edge of developing technology for producing biofuel from crops or other biological sources, said Vilsack, who toured Purdue facilities Tuesday as part of a two-day visit.
"There's a tremendous opportunity for us to rebuild the rural economy through the bioeconomy and the biomass is critically important," he told WLFI-TV.
The former Iowa governor told the Journal & Courier that rural counties make up 95 percent of those with the highest child poverty rates and data gathered by the Purdue Extension Service was helping with U.S. Department of Agriculture programs.
"The ability of Purdue to help us identify the common characteristics of the counties in regions where child poverty is high is going to give us the ability to focus government resources more effectively," he said.
Vilsack also credited Purdue President Mitch Daniels, himself a former Indiana governor, with creating an atmosphere that turns researchers' ideas into businesses.
"Daniels has created a system approach to technology transfer and to commercializations," Vilsack said. "It's a unique approach, and frankly, is one that I think ought to be replicated throughout the United States."