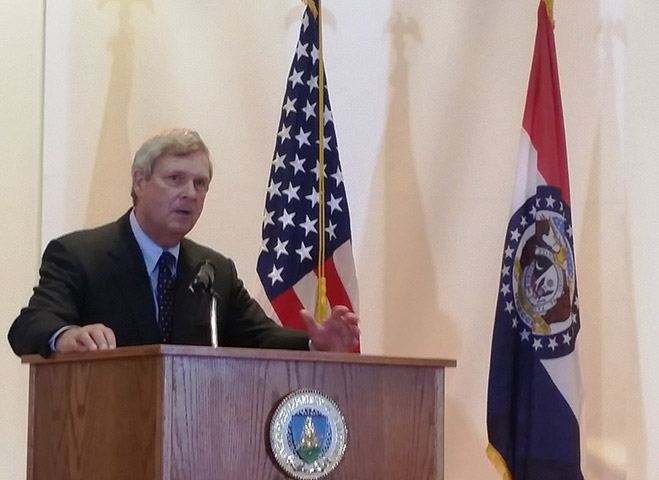 President-elect Donald Trump takes office in 15 days and the transition is fully underway. President Obama's longest-serving U.S. cabinet member is looking back at his time in office.
In Jan. 2009, Secretary of Agriculture Tom Vilsack took office. The last seven years have been eventful, including passing and implementing a new farm bill. Vilsack made revitalizing rural economies a top priority for the department as well.

AgDay host Clinton Griffiths had the opportunity to talk with Vilsack to reflect on his biggest accomplishments in office.
In one word, Vilsack said his office has been able to be diverse, citing new crop production methods, differently sized operations, and support of new and diverse market opportunities.
"We've been certainly supportive of the diversity within our operators, encouraging more women, more veterans, more people of color to participate, all of which is designed to keep this great American agriculture alive and prospering," said Vilsack.
Vilsack also has advice to pass along to the next Secretary of Ag.
"The first piece of advice is to understand there are great people who work here," said Vilsack. "They're excited in their passion. They're energetic. Number two is to understand and fully appreciate the tremendous contribution that rural America makes to the rest of the country and be able to articulate that to audiences."
He said he's been dealing with a budget that's less than when he came into office. Vilsack hopes the next secretary doesn't have the budget challenges he's experienced.
Watch Vilsack's full comments on AgDay above.
AgDay-Vilsack Reflects on Time in Office-12/30/16