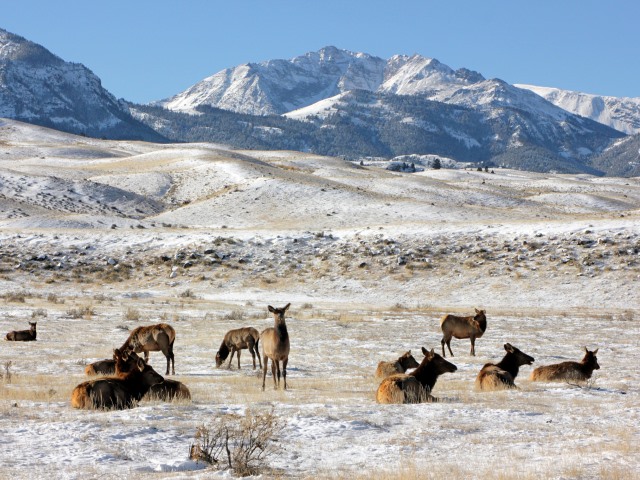 The government shut down is over, at least until Feb. 8, and during the stalemate over the weekend, visitors were enjoying the nation's national parks.

During the weekend, tourists experienced Yellowstone National Park—riding snowmobiles, skiing, and marveling at the geysers and buffalo herds.

The only hang up? Public toilets and other facilities run by the National Park Service were closed.

"This is our public land, and we should be able to use it any time we want to," said Carol Weaver, a resident of Bozeman, Montana. "The park employees, I don't know if they're going to get paid or not. Congress better get their act together."

On Saturday, Yellowstone had 2 inches of fresh snow.
1/23/18 National Parks Open for Business