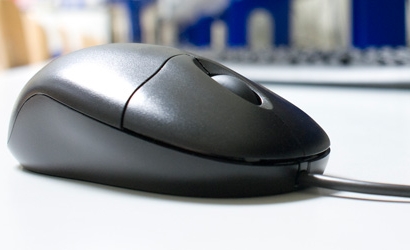 How farmers absorb—and share—information is changing
Has technology really changed farming and ranching all that much? North Dakota rancher Kevin Elliott likes to joke even his grandfather had GPS. Grandpa's "device" was a horse that knew the way back to the farm 
after an evening at the local tavern.

In reality, the modern technology toolbox is more diverse than it's ever been, Elliott says. From cameras in the barn to remotely monitor calving to autosteer to drift reduction nozzles, he can tick off the many ways technology makes life easier. In addition, data collection and analysis have also become an integral part of his operation.

"The info we get, we use," he says.

There is one aspect of living in the information age that hasn't made farming any easier, however—arguably there's actually too much information to consume.

"It's important not to get over-loaded," Elliott says. "I need information that's relevant and attention-getting, but I like it quick. I don't want it to drag on because we're busy."

Canadian grain farmer Craig Christiansen says where information is consumed from has dramatically changed in the past few years as well.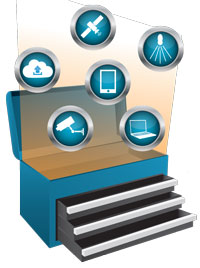 "I rely more and more on my phone," he says. "For example, when something breaks on a tractor, I can look up the part number right then and there using my phone. That's amazing. We didn't even have that capability a couple of years ago."

Christiansen admits the volume of information available is a challenge.

"For the previous generation, the challenge was getting timely information," he says. "Our challenge is getting quality information."
How farmers interact with consumers is rapidly evolving, too. Thanks to the rise of Facebook, Twitter and other social media platforms, everyone is a potential friend—or critic.

Crystal MacKay, executive director for Farm & Food Care, an advocacy group representing several thousand farmers in Ontario, Canada, describes many popular issues surrounding food and agriculture as "complicated." Whether the discussion is about GMOs, modern farming practices, gluten, world hunger, childhood obesity or any number of related topics, farmers don't always know what to say.

"That's because each person has their own filters and perceptions," she says.

Farm & Food Care polled several Canadian livestock farmers about the challenges they face the most. Their top three responses were:

1. Third-party intervention;
2. Pressure from animal rights groups; and
3. Unrealistic demands from uninformed individuals.

MacKay points out a common problem with how farmers and others in the agriculture industry tend to interact with consumers. Most consumers are two or more generations removed from the farm, and therefore know very little about how modern farming really works. But when they approach a farmer with an emotional issue (say, antibiotic use in livestock), they often come with a strong, firm opinion.
And agriculture's response? It's usually the wrong one, MacKay says. "We tend to respond with science and studies," she says. "Not that it's wrong—it's just the wrong place to start the conversation."

What to do instead: Focus on being kind, trustworthy and open. Leave the "how many liters it takes to grow a gram of beef" in your back pocket, at least initially, MacKay says.

"What we have realized is, most people want to have a conversation about food, and it will eventually lead back to the farm, not the other way around," she adds.

Farmers should be initiating conversations themselves, not just waiting for criticism to come knocking on their front doors, MacKay notes.

"We're more motivated to act when we're angry, but it doesn't have to be that way," she says. "Stand up and tell the good news stories!"
Then there's the Iowa farmer who wasn't satisfied with existing online communities for agriculture, so he built his own. A year ago, Nathan Legler, a millennial who was sidelined after a farm accident, created a Facebook-like farming website called OurAg.com to pass the time.

Legler, an avid Facebook and Twitter user, says although he enjoys those sites, they aren't always good at creating a farmer-centric community.

"Facebook is loaded with information that's interesting to me but also irrelevant to farmers," he says. "So much great information is gone in five minutes because it gets buried under cat videos and baby photos."

With OurAg.com, Legler has tried to bring in his favorite elements from other websites. (The design feels like a blend of Facebook, YouTube and BuzzFeed.) The focus is clear: The site is for sharing content about agriculture through news items, photos, videos and more.

The website is a work in progress, but Legler hopes other farmers will give OurAg.com a try and join this unique online community.

He didn't stop there, either. His latest venture is called AgReviewer.com. It's a website akin to Angie's List, where users can go and offer product insights on anything from tractors, combines, sprayers, tillers and other farm equipment, and even corn hybrids and soybean varieties. Legler hopes it will become a way for farmers to provide unbiased insights into various farm products.