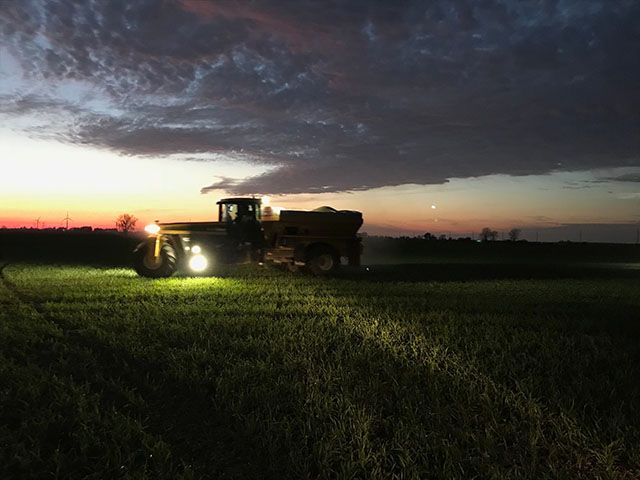 Walmart leaders on Wednesday unabashedly previewed the company's food future for suppliers during its annual Global Sustainability Milestone Summit. Their message: This is only the beginning.
 "It's about our kids and our grandkids and this blessing we've been given here on earth," says CEO Doug McMillon. He described the company's transformation from the time it began selling food in the early 1990s to its booming food business in the early 2000s. Today, the company is matching its scale with a similarly large commitment to carefully measure and reduce its environmental impact on farm fields in partnership with suppliers and major NGOs such as The Nature Conservancy and World Wildlife Fund (WWF).
Introduced a year ago, the company's Project Gigaton so far has signed up more than 400 suppliers across more than 30 countries, says Kathleen McLaughlin, Walmart's chief sustainability officer. Fully 85% of first-year commitments to reduce greenhouse gas (GHG) emissions came from energy and product use, she says.
In 2017 alone, supplier commitments equated to emissions reductions of 20 million metric tons. That compares to the company's previous reductions of 37 million metric tons, which took a full five years to accomplish.
Progress at such a rapid pace is positive news to conservation leaders such as Sheila Bonini, senior vice president of private sector engagement at World Wildlife Fund.
"We're Year 1 into a 15-year project," Bonini says.
The company is hopeful future commitments will also come from other categories Walmart has committed to improving, such as agriculture.  Focus areas for farms include improved nutrient-management practices, greater use of cover crops and heightened water quality.
Among the agriculture-related Summit highlights:
Anheiser-Busch announced it will provide its farmer-suppliers with training and technology for improved sustainability in the field, as part of its 2025 U.S. goals.
Tyson Foods affirmed its commitment to improved stewardship practices on 2 million acres of farmland by 2020.
Multi-stakeholder organizations such as the Midwest Row Crop Collaborative—which includes Walmart as well as food companies, agribusinesses, restaurants and NGOs—must work to address key environmental problems such as reducing the dead zone in the Gulf of Mexico, says Mark Tercek, CEO of The Nature Conservancy. "The benefits continue, and we just need to keep at it," Tercek says.
Walmart will showcase its support of sustainable agriculture in select stores in Nebraska, Illinois and Iowa, says Julie Barber, VP/DMM snacks.
The challenges of climate change persist, and time isn't on the side of humanity, adds Greg Foran, CEO of Walmart U.S. But by continuing to move forward, companies, nonprofits and other stakeholders can make lasting positive improvements for people and the environment.
"If we hesitate and we don't take some action now, we're going to look back and regret the fact we didn't do more," Foran says.