Farm profitability expert Chris Barron outlines how farmers can protect their margins even when grain prices are low.
First in a series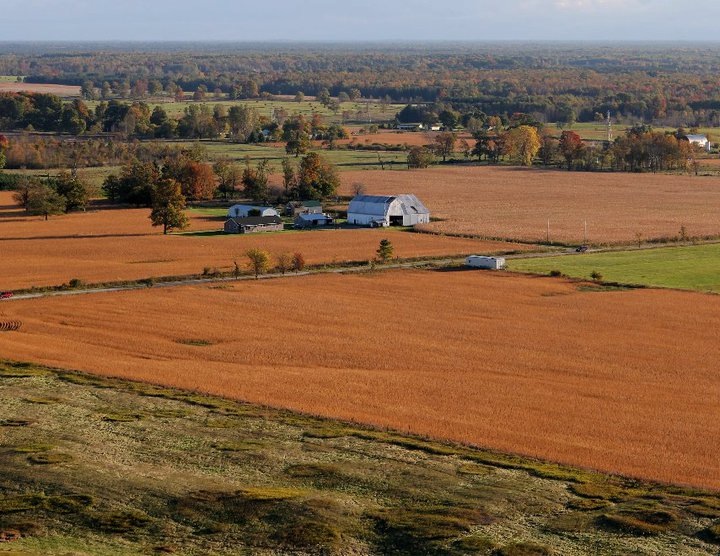 If you're wondering how your operation is going to be profitable next year if grain prices stay below the cost of production, you aren't the only one. "This is a challenging time," farmer Chris Barron told Farm Journal Radio's Pam Fretwell on "Straight From The Heartland."
But not impossible. Barron, who writes the "Ask a Margins Expert" blog, outlined a roadmap for farmers interested in maintaining and improving their profitability in 2015.  
Here's what he recommends:
Start with the basics, which means real-world data from your farm from the most recent crop year. "Make sure you've got accurate information from the 2014 crop," Barron said. "As your yields become a constant and a known, you pretty much know by line item what your expenses were for the 2014 year."
Use those figures to forecast your expenses—land, equipment, seed, fertilizer, and more—for 2015.
Test those projections against your farm's five-year averages, adjusting numbers accordingly. "Some years we have a great crop, some years we have a poor crop, and I know some guys this year had a phenomenal yield," Barron said. "But we really need to look at a five-year average for our farm that's realistic."
Listen to Barron's full analysis here on "Straight From The Heartland":
Once you've developed those numbers, it's time to look more closely at the factors you can manage or influence on your farm, which include expenses, yields, and marketing.
Can you trim costs? Examine each expense line item and ask yourself the following question: "What is the realistic cumulative savings that I can come up with and not really impact yield?" Look at big-ticket categories such as land, equipment, and technology with an eye to greater efficiencies. "I wouldn't necessarily say you can cut back on those expenses as much as you look at some precision opportunities" such as variable-rate planting and "other creative ways to minimize some of the expenses," Barron advised.
Can you boost yields? "I know that sounds crazy," said Barron, given this year's expectations of a record harvest, "but a 10-bushel yield increase on your five-year average is very achievable for most operations." For corn farmers, it would translate into an additional 5 percent on your return on investment.
Can you increase your marketing? If you can add just 20 cents a bushel, Barron said, that incremental uptick can "equate to almost another 5 percent return on investment."
Coming Up
In part two, Chris Barron tells us how to drill down so we know our per-bushel cost of production and how to use that to manage our profitability.