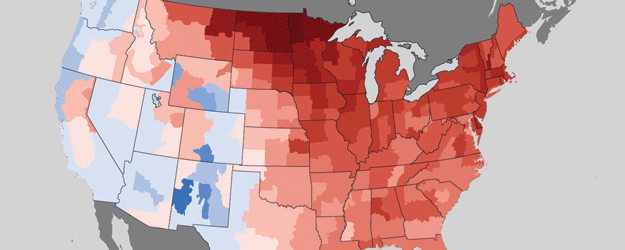 Get your pest-management program ready.
This has been the fourth mildest winter on record. That's good news for farmers looking for a head start on the 2012 crop season. Unfortunately, the lack of a deep freeze across the Midwest gave insects, weeds and crop diseases a head start, too.
There are two ways that insects can arrive in a field, says Ron Hammond, a research entomologist at The Ohio State University. They can overwinter in the field, or they can migrate from somewhere else.
Knowing which insects overwinter in your area tells you what to watch for. In Ohio, they're tracking corn flea beetle and alfalfa weevil populations this spring. Corn flea beetles are particularly worrisome because they cause physical damage to seedlings and are a vector for Stewart's wilt.
Migratory insects should be managed on a case-by-case basis. Black cutworms, for example, fly north to the Midwest and are attracted to chickweed, which thrives in mild winters.
"What I've been recommending is what we say every year—scout, scout, scout," Hammond says.
Weeds gained a strong pre-season foothold with milder winter temperatures. Predicting where they will wreak in-season havoc is the next question, says Mark Grundmeier, product manager for Latham Hi-Tech Seeds.
"A lot depends on the farmer," he says. "Some might not have to change a thing; others will have to be more careful this year."
No-till farmers should pay extra care this spring to spray timing, Grund-meier says. Weed flushes could begin earlier than expected, so farmers can't afford to make casual decisions about burndown or preplant applications. Farmers should also be taking a greater interest in resistant weed management and rotating modes of action.
"There is no reason to plan for increased herbicide rates, but timely applications will be important," he says. "The crop will grow as aggressively as the weeds do in good weather, so you could reach closed canopy earlier as well." 

Will Asian Soybean Rust Hit This Year?
In late 2004, when Asian soybean rust spores were first found in the U.S., it was a big deal. After eight years of inactivity, "many farmers and agronomists are skeptical Asian rust could have a major impact in the Midwest," says Daren Mueller, a professor at Iowa State University.
For Asian soybean rust to reach the Midwest, it must:
overwinter somewhere in North America.
be mild and wet enough to build inoculum levels.
have favorable wind patterns to let it spread.
"In the last three to five years, something has always snuffed it out, whether it was the drought in Texas or the really cold winters," Mueller says.
Will this year's mild winter set the stage for Asian rust? Maybe, but farmers are more diligent in scouting, and many already use one of several fungicides labeled for Asian rust, Mueller says.
---
Related Video Report :
Wyffels Hybrids spokesmen address the unseasonably warm and dry weather conditions much of the country has experienced this winter, as well as some of the questions farmers are asking them and other seed suppliers in the industry about seed availability.
---