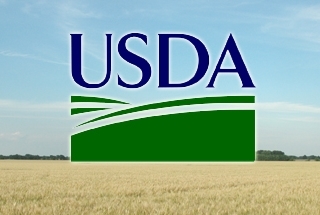 WHEAT:  U.S. wheat supplies for 2014/15 are decreased 10 million bushels based on updated production estimates for the states resurveyed following the September 30 Small Grains report.  Adjustments to production in these states, where significant acreage remained unharvested in early September, lowers production estimates for Hard Red Spring (HRS) wheat and durum.  The change results in corresponding decreases in ending stocks.  The projected range for the 2014/15 season-average farm price is narrowed 10 cents on both the high and low end to $5.65 to $6.15 per bushel.
Global 2014/15 wheat supplies are lowered 1.1 million tons with decreased production offsetting higher beginning stocks.  World production is lowered 1.3 million tons led by a 1.0-million-ton decrease for Australia, a 0.8-million-ton reduction for Egypt, and a 0.5-million-ton reduction for Kazakhstan.  Partly offsetting is a 1.4-million-ton increase for EU.  Changes for Northern Hemisphere countries reflect updated harvest reports and government statistics.  Australia is lowered on persistent dryness in portions of the southeast that continued through October.
Global wheat consumption for 2014/15 is lowered 1.4 million tons due mainly to reductions for Egypt food and feed use, which stem from changes to their bread subsidy program.  Global wheat imports are lowered 1.3 million tons to 153.4 million.  Egypt imports are lowered 0.8 million tons due to the new subsidy program that will change consumption patterns.  South Korea imports are lowered 0.4 million tons on reduced feed quality wheat imports; China, Pakistan and Russia imports are each lowered 0.3 million tons.  Partly offsetting the reductions are 0.3-million-ton increases for both Mexico and Turkey imports.  The largest exporter decrease is 1.0 million tons for Australia on a smaller crop.  Kazakhstan and Serbia exports were each lowered 0.2 million tons also due to smaller crops.  A 0.3-million-ton increase in Turkey exports was partially offsetting.  Global wheat ending stocks for 2014/15 are raised 0.3 million tons to 192.9 million, mostly on higher stocks for EU.