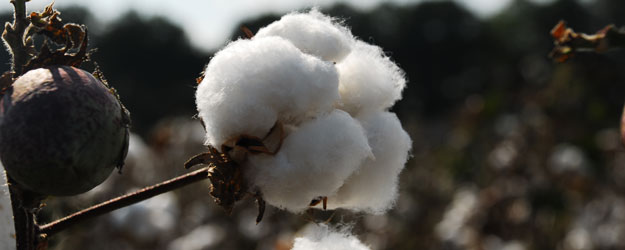 COTTON: This month's U.S. cotton estimates for 2013/14 are virtually unchanged from last month. Production is estimated at 13.1 million bales, as decreases for the Southeastern states are mostly offset by increases in the Delta. The forecasts for domestic mill use, exports, and ending stocks also are unchanged. The marketing-year average price received by producers is forecast to range from 70-78 cents per pound, unchanged at the midpoint but narrowed one cent on each end.
The world 2013/14 cotton estimates include higher beginning stocks, partially offset by lower production, raising ending stocks by less than 1 percent. Beginning stocks are raised 1.0 million bales for India, based on prior-year reductions in India's consumption from official sources. Production is reduced for China and Benin, but is raised for Pakistan. Global consumption is virtually unchanged, but world import demand is reduced due mainly to larger available supplies in India and Pakistan.
................................................
Coverage, Analysis of the Dec. 10 USDA Reports
See all of the report data, coverage and analysis of the Dec. 10 World Agricultural Supply and Demand Estimates and Crop Production reports.