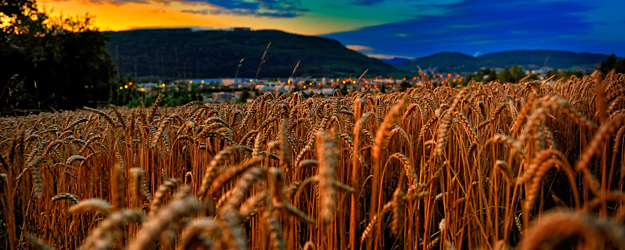 WHEAT: U.S. wheat exports for 2012/13 are projected 25 million bushels lower this month boosting projected ending stocks by the same amount. Continued strong competition, particularly from EU-27 and FSU-12, further reduce prospects for U.S. wheat shipments.
Projected exports for Hard Red Winter wheat are lowered 25 million bushels. Exports are also lowered 10 million bushels and 5 million bushels, respectively, for White and Hard Red Spring wheat, but raised 15 million bushels for Soft Red Winter wheat.
All-wheat imports are unchanged, but small adjustments are made among the classes. Trade changes largely reflect the pace of sales and shipments to date. The projected range for the season-average farm price for wheat is lowered 10 cents at the midpoint and narrowed to $7.65 to $7.95 per bushel.
Global wheat supplies for 2012/13 are raised 1.8 million tons with higher production. India production is increased 1.0 million tons based on the latest revisions by the government of India for the crop harvested nearly a year ago. EU-27 production is raised 0.5 million tons based on the latest production estimate released by the government of Lithuania.
Production is estimated 0.3 million tons higher for Nepal in line with historical revisions to the country's production series this month.
Global wheat trade is projected higher for 2012/13. Imports are raised 1.0 million tons for Iran, 0.5 million tons for South Korea, 0.3 million tons for Algeria, and 0.2 million tons each for China and Japan. Partly offsetting are reductions of 1.0 million tons for Egypt and 0.2 million tons for Kenya. Exports are raised 1.0 million tons for EU-27, 0.5 million tons for Brazil, and 0.3 million tons for Ukraine, more than offsetting this month's reduction for the United States.
World wheat feed use is increased 1.3 million tons with 0.5-million-ton increases for Australia, Canada, and South Korea, and a 0.1-million-ton increase for Japan outweighing a 0.3-million-ton decrease for Egypt. Lower expected food use in India, Egypt, and Kenya limit the increase in global wheat consumption. World wheat ending stocks for 2012/13 are projected 1.5 million tons higher with the largest increases for India, Iran, and the United States. The biggest reductions in ending stocks are for Australia, Egypt, EU-27, Brazil, Canada, and Ukraine.
 
…………………………
Coverage, Analysis of the March 8 USDA Reports
See all of the data, coverage and analysis of the WASDE and Crop Production reports.