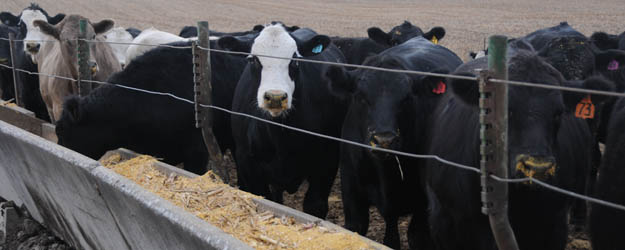 LIVESTOCK, POULTRY, AND DAIRY: The total red meat and poultry production forecast for 2013 is raised from last month as higher beef production more than offsets lower pork, broiler, and turkey production. Beef production is raised as greater fed cattle and cow slaughter combine with heavier average carcass weights to push output higher. Moderate feed prices and recent placement of heavy animals are expected to support higher average carcass weights in the second half of the year. Pork production is reduced largely reflecting lower slaughter in the third quarter. Broiler production is reduced as the increase in second-quarter production was smaller than expected. The forecast for second-half production is unchanged. Turkey production is lowered as hatchery data portends sharper production declines in the third and fourth quarters. Egg production is raised from last month as greater table egg production more than offsets a marginal decline in second quarter hatching egg production. For 2014, beef production is raised slightly on larger expected marketings of cattle placed in 2013. Forecasts for other meats are unchanged. Egg production is higher compared to last month as growth in the broiler breeder flock is expected to support greater hatching egg production.
Beef exports are raised for 2013 on stronger shipments to several markets, while the forecast for 2014 is unchanged from last month. Beef imports for 2013 are reduced based on second-quarter data, but are unchanged for 2014. The 2013 pork export forecast is down fractionally reflecting second-quarter data, with 2014 unchanged. The 2013 broiler export forecast is higher as shipments showed continued strength in June. The forecast for 2014 is unchanged. Turkey exports for 2013 are up slightly reflecting trade data for the second quarter. U.S. Census Bureau revisions are reflected in historical trade estimates.
Fed cattle prices are reduced in 2013 and 2014 as greater beef production and attractively priced competing meats are expected to pressure prices. Hog prices are raised for 2013 as demand strength is expected to continue through the end of the year. Broiler prices are reduced in 2013 and 2014 as recent price declines are expected to persist. Turkey price forecasts are unchanged from last month.
The 2013 milk production forecast is higher than last month based on production data for the second quarter, but subsequent quarters are unchanged. Production for 2014 is unchanged. Exports are raised for 2013 on both a fat and skim-solids basis as continued tight world supplies support higher exports. However, the export forecast for 2014 is unchanged. Fat basis imports are raised for 2013 while the skim solid forecast is lower. Import forecasts for 2014 are unchanged.
Fat-basis ending stock forecasts for 2013 and 2014 are lowered as lower prices are expected to support greater butter use. The skim-basis stock forecast is unchanged for 2013 but lowered for 2014 as domestic demand for nonfat dry milk (NDM) is expected to improve.
Robust demand for NDM supports increased price forecasts for 2013 and 2014. The cheese price forecast for 2013 is raised on relatively strong demand, but the forecast is unchanged for 2014. Butter prices are forecast lower for both 2013 and 2014 as stocks are relatively high. The whey price forecast is unchanged from last month. For 2013, the Class III price is raised from last month on the stronger cheese price, but the 2014 price is reduced on a lower butterfat price. The range of the 2013 Class IV price is narrowed for 2013 but is unchanged at the midpoint as the lower butter price is largely offset by the higher NDM price. The 2014 Class IV price is unchanged. The all milk price for 2013 is forecast at $19.60 to $19.80 per cwt and $18.65 to $19.65 per cwt for 2014.
..................................
Coverage, Analysis of the Aug. 12 USDA Reports
See all of the report data, coverage and analysis of the Aug. 12 World Agricultural Supply and Demand Estimates and Crop Production reports.