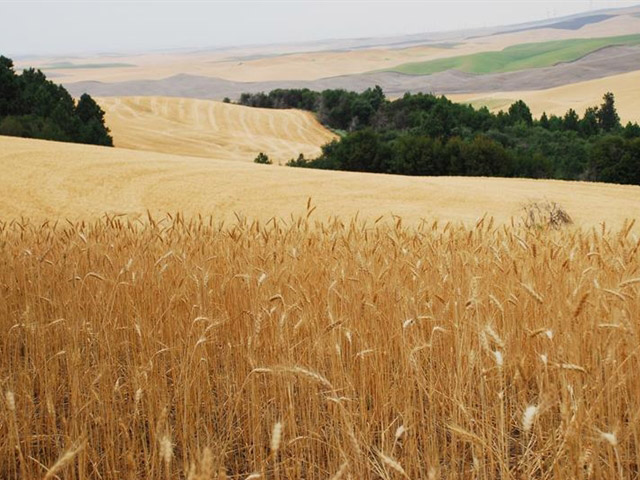 Eastern Washington grain growers are building a terminal near Medical Lake to load Burlington Northern Santa Fe trains.
Members of five grain cooperatives behind the project kicked off construction of the $26 million terminal on Thursday, The Spokesman-Review reported.
The 190-foot-tall elevator and concrete and steel storage tanks will have a capacity of 2 million bushels and will be able to fill 110-car trains. In addition, the terminal will serve truck deliveries to flour mills operated by Archer Daniels Midland Co. in Spokane and Cheney.
The Almira Farmers Warehouse Co., Davenport Union Warehouse Co., Reardan Grain Growers Inc. and Odessa Union Warehouse Co. are participating in the terminal project through HighLine Grain LLC.
The goal is to preserve favorable shipping rates for grain growers in the upper Columbia Basin. They rely on the state-owned Central Washington Branch of the Palouse River and Coulee City line to get their grain to the main BNSF line.
A portion of the terminal's financing comes from Northwest Farm Credit Services, a customer-owned financial cooperative based in Spokane. "We see global exports increasing rapidly," said Mark Nonnemacher, executive vice president.