Non-native species could have big impact on crops, exports
There's a silent, six-legged alien invasion happening in the U.S. right now. The culprit is a murderer's row of invasive, non-native species that threaten our nation's crops and forests—even our homes in some instances. (The giant African snail has a taste for stucco and plaster.) Some of these pests, such as the Asian citrus psyllid and false codling moth, could cause widespread damage to field crops and specialty crops if left unchecked.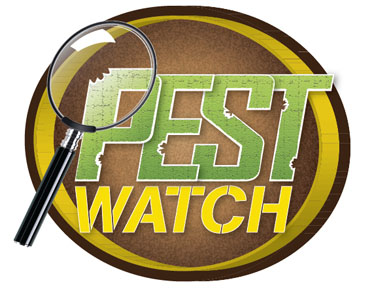 That's why the USDA's Animal and Plant Health Inspection Service (APHIS) launched its "Hungry Pest" initiative to help drive public awareness of these troublesome bugs. The Hungry Pest website has a lot of helpful resources, including a Pest Tracker map that gives viewers a state-by-state look at where these species have been located so far.
Rebecca Blue, USDA Deputy Under Secretary for Marketing and Regulatory Programs, says the potential impact for agricultural export markets is huge. Blue says ag exports are worth billions annually and help generate more than a million U.S. jobs. USDA is working hard to make sure invasive pests aren't the cause of any future trade barriers, she says.
"Agriculture is definitely a bright spot in the economy right now," she says. "Making sure we're keeping agriculture safe is a critical, critical mission of the USDA."
Blue explains further in this week's Pest Watch: