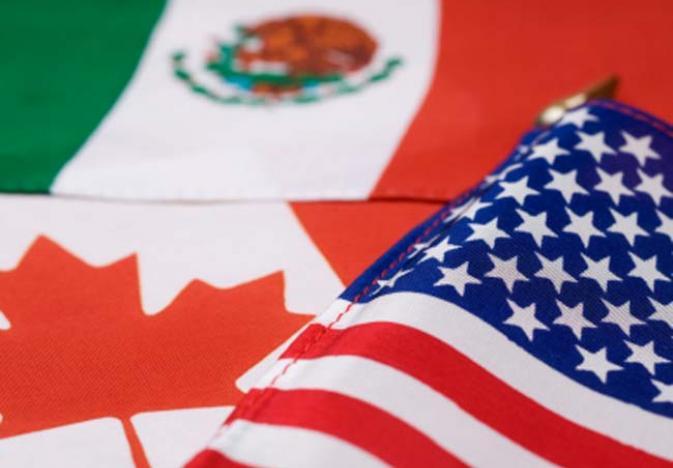 Agriculture and rural America came out in a big way for President Donald Trump during the 2016 election. The president has returned the favor on a number of fronts. His administration has put into motion the repeal of the "Waters of the United States" rule, an ill-conceived power grab under the Clean Water Act. He has also assembled a top-notch team at USDA that will advocate for U.S. farmers. However, any honest assessment of his ag agenda must also recognize we are losing ground on trade. We are already experiencing real damage, but it's not too late for the administration to change course.
President Trump made opposition to the Trans Pacific Partnership (TPP) a cornerstone of his campaign. He argued trade agreements, such as the North American Free Trade Agreement (NAFTA), were the culprits behind lost manufacturing jobs and TPP would be more of the same. He kept his campaign promise and made withdrawing from TPP his first major action as president. He also came close to withdrawing the U.S. from NAFTA, apparently relenting only after Secretary Sonny Perdue showed him a map of areas dependent on NAFTA trade. Instead, the president has ordered a renegotiation on NAFTA.
Our competitors have taken full advantage of our recent withdrawal from the global stage. In July, the European Union (EU) signed a free trade agreement (FTA) with Japan. The EU-Japan agreement largely incorporated the same terms negotiated in the TPP. In addition, the other TPP countries, minus the U.S., are forging ahead with a new agreement (TPP-11) that will likely finalize in November.
How has sitting on the bench hurt U.S. farmers? Let's look at sales of frozen beef to Japan—which exceed $400 million annually. Japan's beef imports are regulated on a tariff-rate quota system. Japan normally charges a 38.5% tariff on frozen beef imported from any country not party to a Japanese FTA. However, if Japanese imports exceed their established quota, the tariff increases to 50% for non-FTA countries. Japan reached its quota in July, meaning any sales to Japan from non-FTA countries are now subject to the 50% tariff.
Some math can help illustrate the predicament U.S. farmers are in. If a boneless ribeye wholesales at $6.75 per pound, Japanese buyers typically have to pay a $2.60-per-pound tariff for the U.S. product. However, under the escalated tariff, the new tariff is $3.38 per pound. In contrast, beef imported from countries with Japanese FTAs, such as Australia, are currently subject to a 27.2% tariff, which comes to $1.84 per pound. When faced with buying a ribeye for $10.13 per pound or $8.59 per pound, which one is a Japanese buyer going to choose? If we had remained in TPP, we would be competing on an even playing field.
President Trump has disparaged all our current trade deals and has promised to negotiate much better deals for the country. It's time for him to start delivering on his promise by identifying and pursuing specific fixes for our existing agreements. It's also time for him and politicians of all stripes to be honest about manufacturing job losses—the majority have been lost to automation, not trade. Manufacturing's share of GDP has remained stable during the past 40 years. Implementing outdated managed trade practices will not bring back those jobs.
To be sure, Trump has achieved a major victory by reopening exports of beef to China. However, these exports are limited to source-verified, hormone-free cattle, which are a fraction of the beef supply. We will need more than symbolic victories to make up for what we are losing on TPP and other trade opportunities. Our global competitors and customers will not wait for us.