Here is your weekly grain and livestock market outlook and review for Dec.9, 2019, from the economic experts at Doane Advisory Services.
Major market movers last week:
The results of the monthly USDA Grain Crushings report, as well as the weekly Exports Sales figure, weighed upon corn prices again last week. The market slid despite renewed soybean strength and improved hopes for a Phase 1 U.S-China trade deal.
Weakness in the corn and wheat markets seemingly spilled over into oat futures, which fell rather dramatically last week. Anticipation of an increase in Canada's harvest estimate Friday morning, which was boosted 140,000 to 4.16 million tonnes, may also have played a sizable role in the breakdown.
The USDA's monthly Fats & Oils report indicated record soybean crushing activity during October. That news, plus improved Chinese buying and renewed hopes for a short-term Phase 1 trade deal, seemed to power significant gains.
After having suffered rather badly recently, as indicated by Monday's dip to six-month lows, the soybean meal market led the complex higher in the wake of Monday's reports. News that palm oil prices had moved above those for soybean oil on the international markets apparently spurred oil buying as well.
The rice market sustained its bullish response to news of increased U.S. rice access to the South Korean market through Thanksgiving. But its inability to challenge its August highs last Monday apparently triggered a sizable setback later in the week.
Cotton futures suffered from pessimism about a U.S.-China trade agreement through Thanksgiving, but it found surprisingly robust chart support last week and ended the week by rebounding above 40-day moving average support. Renewed hopes on the trade front seemed to power the advance.  
Cash cattle prices jumped to the $119/cwt area around Thanksgiving, then appeared set to rise another $1.00 or so last week. However, cattle futures backed away from their post-Thanksgiving high, with the most-active February contract falling below short-term support. This suggests further short-term weakness, but the rally likely isn't over.
Recent weakness in comparison to fed cattle continued in feeder futures last week, with the January contract ending the week well below its 40-day moving average. One has to wonder if last week's soybean meal rebound played a role in the slippage.
Renewed hopes for a U.S.-China trade deal boosted hog futures early last week, with futures rising again Friday morning in response to China's suspension of its tariffs on pork. However, that day's weak close may have signaled fresh losses.
Mid-November action suggested the surprisingly strong fall rally in Class III milk futures was over, but the deferred contracts posted another surge as Thanksgiving loomed. Prices set back again late last week, but it's rather clear that the dairy markets continue enjoying considerable support.
The U.S. dollar again proved vulnerable to selling through much of last week, possibly due to the sharp national divisions at the NATO summit. However, Friday's vigorous jobs data powered a sizable weekending bounce by the greenback.
After having tumbled just before Thanksgiving, crude oil futures staged a strong comeback last week. However, the nearby January contract couldn't overcome trendline resistance drawn across its April and September highs on Friday.
Late U.S. dollar slippage seemingly triggered a post-Thanksgiving gold market bounce, with the nearby February futures spending much of last week testing tough resistance at its 40-day moving average. However, Friday's strong U.S. jobs report and the dollar's strong response sent the yellow metal lower once again.
The equity markets tumbled early last week amidst the rocky NATO summit and impeachment hearings in the House of Representatives. But the Dow bounced strongly from technical support on Tuesday, then followed through to the upside after Friday's job numbers topped expectations. A move to fresh highs can't be ruled out.
Likely market movers this week:
USDA Crop progress (12/9).
USDA Crop Production, USDA WASDE (12/10).
EIA petroleum status (12/11).
USDA Export sales (12/12).
Economic reports this week: NFIB Small business index, Productivity revision, Unit labor costs revision (12/10), CPI, Core CPI, FOMC announcement (12/11), Jobless claims, PPI (12/12), Retail sales, Import prices ex-fuels, Business inventories (12/13).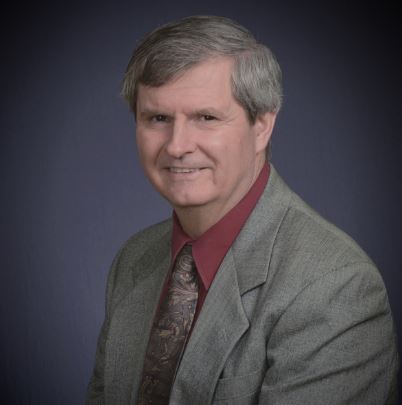 Dan Vaught is a senior economist with Doane Advisory Services. He has been engaged in commodity market analysis for 27 years. Since earning his master's degree in agricultural economics from the University of Arkansas, Dan has been involved in commodity market research and analysis, specializing in fundamental analysis and studying supply/demand factors and price charts to find market opportunities for clients. Dan specializes in livestock markets, including cattle, hogs and dairy.
Doane Advisory Services is a market leader for agricultural economic information and outlook. Doane's economists combine Farm Journal's deep farm-data content with its proven models and analysis – which distinguish Doane as the only advisory services with direct contact with America's farmers and ranchers. Started in 1919 by Mr. D. Howard Doane, Doane Advisory Services was built with the vision of creating a more efficient, productive agriculture industry. Our promise is to provide research, analysis and insight with a personal component to each and every client as we celebrate our 100th anniversary and many more to come.