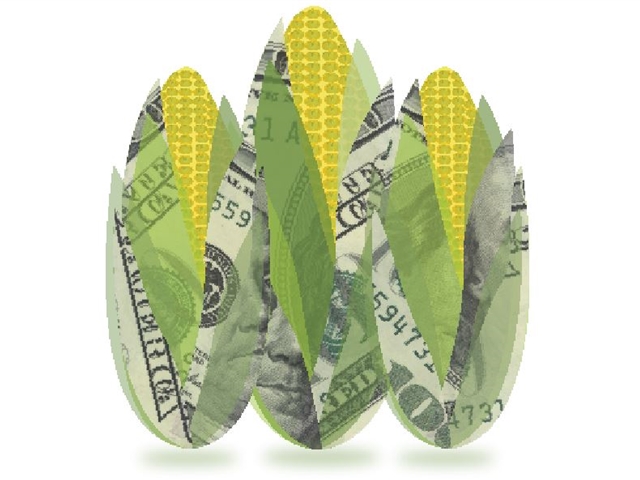 Would you believe a $6 to $7 corn price prediction? Bill Kirk, a weather statistician and owner of Weather Trends 360, asserts that corn prices could hit the $6.50 to $7 range this summer. According to his weather outlook, 2016 will mean lower yields both in the U.S. and in Brazil, reversing the current supply and demand debacle.
Among the weather issues he expects: a wet spring in most of the country, thanks to El Nino. "We anticipate a wetter April," Kirk said, speaking at the Top Producer Seminar in Chicago. "It could delay planting."
While Kirk doesn't expect farmers to see huge amounts of flooding, he doesn't "anticipate the spigot to turn off until April."
Once crops are in the ground, Kirk warns there will likely be a freeze in late May. "If you plant too early, you might be replanting," he says.
Kirk says El Nino will become La Nina in December. The transition will cause drought and warmer than normal temperatures throughout the Corn Belt. "El Nino is collapsing at warp speed," he says. "You don't need to hear the words 'La Nina' before summer to have a drought."
He anticipates very dry weather once the U.S. crop is in the ground, which could cause moderate to severe drought stress in June and July. His outlook warns of pollination risk June 26 to July 9 due to an extreme heat wave.
Kirk's harvest weather outlook doesn't look pretty either. He expects a wetter harvest than 2015, a frigid fall and an early frost in late September. 
Watch AgDay's interview with Bill Kirk at the Top Producer Seminar in Chicago:
What about  the rest of the world and the global supplies of corn? Kirk said that he expects poor weather for the 2016 crop season in South America will help eat through those supplies. 
In Brazil, for example, farmers had the wettest planting season in years, followed by a dry summer and now a wet fall. "Moderate to severe drought and major crop stress during the growing season will mean lower corn yields," he said. "They can't get the crop out of the ground right now."
He estimates that Brazil's total production this year will be below predictions.
Overall, Kirk predicted that  2016 will resemble the 1998 and 2005 crop years. How confident is he in his price prediction? He's got money invested in corn.