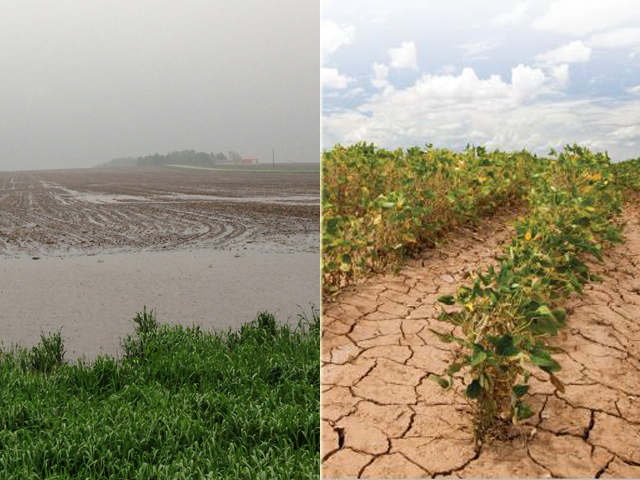 The current crop season is wrapping up in a year pockmarked with climate extremes in some places, but the weather has been mostly cooperative. October USDA estimates still predict robust corn and soybean crops of 168 bu. per acre and 47.2 bu. per acre, respectively.
In terms of supply vs. demand, this is a recipe for continued lower commodity prices. But at least one weather forecaster says 2016 weather could put a dent in crop yields enough to drive up prices.
"Unfortunately, weather-wise it only gets much worse in 2016," says Bill Kirk, CEO and co-founder of Weather Trends International, a unique weather forecasting group that makes predictions a year in advance after analyzing more than 125 years of weather history and 24 separate climate cycles before making literally quintillions of calculations each day.
WTI is releasing a series of videos called "Seeds of Success," and the first one makes a bold prediction – a return to $7 corn.
"Your risks include later planting in 2016, with a cooler and wetter weather likely to set up after a very warm, below-average snowfall winter across the Corn Belt as El Niño collapses," Kirk says.
Kirk is one of several weather bloggers who contribute content to AgWeb. Find the full lineup at http://www.agweb.com/blogs/.