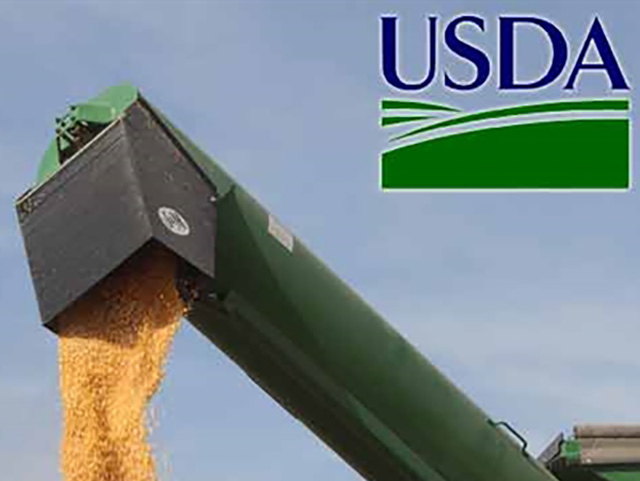 Weather woes in South America could be one wildcard that moves the markets next week, when USDA releases its Nov. 9 WASDE report one day after the U.S. presidential election, according to analysts.
Analysts expect USDA to increase supply and demand estimates Nov. 9  in the World Agricultural Supply and Demand Estimates, with a record bumper harvest winding down, and with strong exports reported.
"The market reaction boils down to watching the weather, probably more so in Argentina," says Don Roose, president of U.S. Commodities in West Des Moines, Iowa.
Why? Because if  La Nina brings new weather troubles to the region, it could strengthen U.S. exports, just as the floods and drought that devastated South America's last harvest helped to drive up demand for U.S. ag products earlier this year.
"Bullish news stories are few and far between right now," says Arlan Suderman, chief commodities economist of Int'l FC Stone, in Kansas City, Mo.
"The grain and oilseed markets are trying to confirm seasonal lows, but they are doing so in an environment where speculative money is taking a dim view of the broader commodity complex," he says.
"That leaves us vulnerable to additional weakness if we fail to see a significant weather event develop in South America over the next 60 to 90 days amid a significant increase in area planted to corn and wheat," he says.
But there are also other factors that also could move the markets, including the report's timing.
Markets could be swayed  "by developments in outside markets, which could be volatile on the day after the presidential election," Suderman said.
Unexpected higher demand also could be a market mover, according to Roose.
"It really is a balance of large demand and large supply," he says. And the market is also sensitive to yields, he explained.
"If we get yield over 52 bu. per acre, you want to go down to low end of trading range of $9.40," Roose says. "If yield numbers would contract … the  market could run back up."
Even though the report comes as late as November, its estimates "aren't the last word," according to Roose.
"We still have harvest to be completed and the government is slow to calculate all these yields," he says. "This report is as of Nov. 1 … and the government is slow to get all the yields calculated and reported."
Here are some estimates for key numbers in the report, according to Intl IF Stone:
Corn Production: 15.226 billion bushels, which would be greater than October's 15.057 billion. 
Corn Yield:  175.3 bushels per acre, which would be up from October's 173.4 bu. per acre
Soybean Production: 4.386 billion bushels, which would be more than October's 4.269 billion bushels
Soybean Yield: 52.8 bushels per acre, which would be more than October's 51.4 bu. per acre
Wheat production unchanged at 2.310  billion bushels and wheat yield of 52.6 bushels per acre. (USDA released its "final" wheat production estimate in the Small Grains Summary report on September 30.)