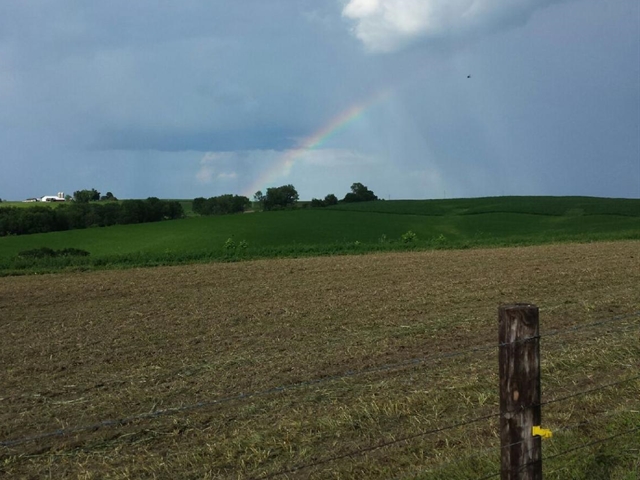 Cool and rainy weather in the Midwest is slowing down harvest this fall. Only 24% of the U.S. corn crop has been harvested as of Oct. 12, according to USDA. That compares to a five-year average of 43%.
Michigan, Minnesota, North Dakota and Wisconsin are all less than 10% complete in corn harvest; they are normally 20% to 30% complete by mid-October. Tennessee is the only state ahead of the five-year average for corn harvest progress.
For soybeans, harvest is 40% complete. The five-year average for Oct. 12 is 53% complete.

So far, yield reports are strong for the crops that have been harvested. "We're looking at record corn and soybean yields in the United States," says David Reinbott, University of Missouri Extension ag economist. "While demand is starting to come back, it is just not coming back as fast as the increase in supply, so it is going to continue to put pressure on our prices."
As a result, commodity prices both in the U.S. and worldwide are under pressure and likely to remain so for quite a while, Reinbott says. He expects December corn futures to be between $3.15 and $3.50.
"A lot of this will depend on what production is going forward and also looking at South America," Reinbott says. "We are getting a little bounce in the price of corn and soybeans because it's getting a little dry in South America."
However, Reinbott says the pressure on prices will continue until a problem in production is seen either in the last half of the U.S. harvest or in South America in the coming year.
Weather Reports for South America 
Currently, hot and dry weather is threatening crops in Brazil. "Outside of far southern areas, very little rainfall is expected across Brazil over the next week," says Kyle Tapley, Senior Agricultural Meteorologist for MDA Weather Services. 
The hot weather is also helping to accelerate drying of soils. "High temperatures will continue to range from 95 to 105°F (35 to 41 °C) across most of northern and central Brazil over the next several days," Tapley says.  The dry weather is currently stressing corn and soybean germination and early growth as well as flowering of the coffee crop. 
Yet, some relief could be on the way. "Rains are finally expected to increase across northwestern Brazil later next week, particularly in Mato Grosso," Tapley says.  
Harvest Forecast: Dry Weather on Tap
'Awesome' Soybean Exports Possible
China Economy to Expand at Lowest Rate Since 1990