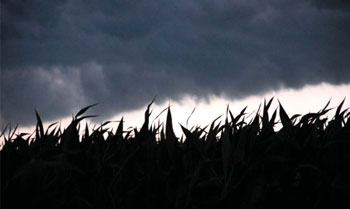 By Alison Rice and Ben Potter
To predict the future, analyze the past
So many factors affect a crop's final yields. A new report from researchers at the University of Minnesota 
Institute on the Environment (IonE) has found climate variability might be one of the biggest disrupters in crop yields. According to IonE, climate variability is historically responsible for 32% to 39% of year-to-year yield variability in corn, soybeans, wheat and rice.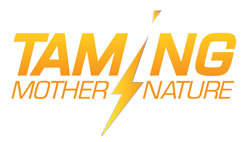 In regions such as the U.S. Midwest, the North China Plains, western Europe and Japan, IonE's research found climate variability can affect yield variability by as much as 60%. 

"This means really productive areas contribute to food security by having a bumper crop when the weather is favorable but can be hit really hard when the weather is bad and contribute disproportionately to global food insecurity," says Deepak Ray, senior scientist with IonE. "At the other end of the spectrum, low-yielding regions seem to be more resilient in bad-weather years but don't see big gains when the weather is ideal."

Most climatologists agree—it helps to understand the past if we hope to predict future climate trends.

"There is enough data that we know the year-to-year weather in the Northern Hemisphere for the last 100,000 years," says Evelyn Browning-Garriss, a historical climatologist who uses her knowledge of those patterns to explain the climate of today. 

She says patterns are changing right now, which can be incredibly disruptive to farmers around the world. 

"As you shift weather patterns, you increase disaster risk and exposure," she says. "These people who want to cut back farmers' insurance are picking a heck of a time to do it."

Here are four weather patterns worth watching.
A cooler Pacific: The Pacific Decadal Oscillation (PDO) is an ocean current likely to bring drier weather to the Midwest through its 15- to 20-year cycle. Browning-Garriss says the PDO shifted in 2006 to a "negative" phase that can change rain and snow patterns, boost chances of floods and droughts and increase the likelihood of dry weather in the West and Great Lakes regions.
A warmer Atlantic: The Atlantic Multidecadal Oscillation warms the North Atlantic and speeds the Gulf Stream on a 60- to 70-year cycle. When this Atlantic pattern combines with the current Pacific pattern, it again results in dry weather in the West and the Great Plains.
El Niño: The warmer ocean currents of this shorter, six- to 18-month weather cycle bring drought to some areas and rainfall in others. While a potential El Niño evaporated in 2014, there's still a 50% or better chance the weather pattern could return.
La Niña: This pattern typically brings drier conditions. "La Niña doesn't sneak up on you," Browning-Garriss says. "If you see a La Niña forming, it means drought in most of the U.S."
The impact of weather events can be far-reaching. Climate challenges often go hand-in-hand with geopolitical conflicts. For example, Syria has been involved in a civil war since 2011. "Guess what popped up there after three years of drought?" she says. "When you change temperatures, climate and rainfall pattern, you change agriculture and society around the world."