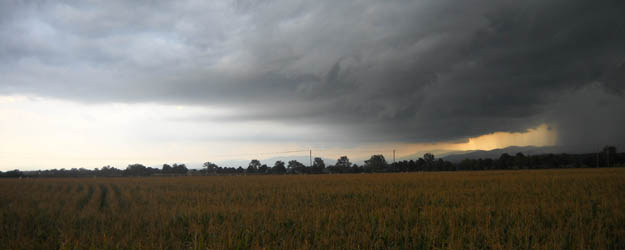 Information courtesy of Archer Financial Services. Contact Scott at 800-933-3996 or scott.harms@archerfinancials.com
It was a roller-coaster start to the week for the grain markets, as day-to-day adjustments to the mid-range weather forecasts kept traders and producers on their toes. New-crop corn values ended the week $.08 ½ lower, yet managed once again to close above $5.

Since the surprising acreage report on June 28, December corn has challenged the $5 level several times, but managed only one close below $5 on low-volume holiday trade, July 5. Given the hurdles that the U.S. corn crop has had to endure this year, it seems that there is simply little interest in pressing December corn much below $5 at this time. December corn has traded to $4.91 early in the session on Friday, leaving last week's low and support at $4.90 in place.

The mid-day weather forecasts backed off of the rain for Iowa for next week. Most of the focus in the trade is on the largest corn- and soybean-producing state. Where the rain falls over the weekend and the position of any ridging for late next week will set the tone for the trade on Sunday night.

This seems to be a corn market that will stay in a very tight trading range up until the August supply and demand report, when at least some questions regarding acres and yield may be answered. In addition, the various crop tours that are set to take place will have added importance this year, perhaps delaying any larger price moves.

We look for December corn to sit in a $4.90-$5.30 range for at least the next three weeks. We used the weakness on Friday to lift some hedge protection with the expectation of replacing that hedge protection on a move toward $5.30.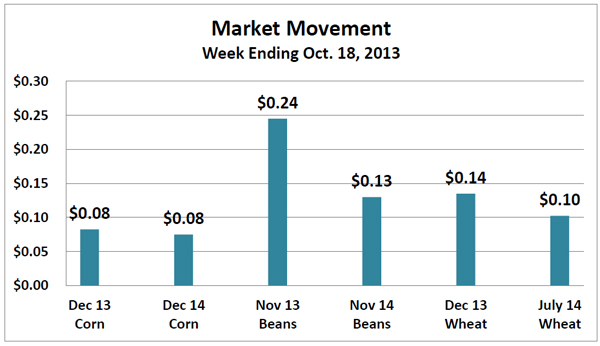 ---