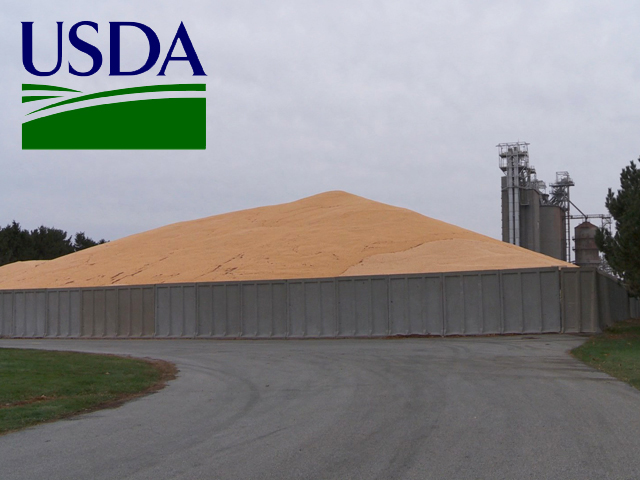 Rich Nelson, the chief strategist for Allendale Inc., has a lot of sympathy for the USDA in advance of the Dec. 10 WASDE reports. With production estimates historically on hold until the January 2015 report, updated feed use numbers not available until later this month, and unexpectedly strong export demand happening, USDA analysts have quite the needle to thread with Wednesday's report.
"They have a very tough thing in front of them right now," says Nelson, who suspects the USDA will leave key numbers—like feed use—unchanged, despite their importance in grain market demand and use. "It's just a big black hole right now," he explains of the feed use data. "There are no weekly or monthly estimates for feed use, so they will probably leave this category alone."
What could be revised? The amount of corn being used for ethanol, which could move upward based on current trends. "We are far exceeding what the USDA expected in terms of corn for ethanol," says Nelson. "The USDA predicted a 0.3 percent increase year-over-year increase, but we have actually been 5 percent higher year-over-year since September 1," thanks to strong ethanol exports. "We are blowing through [the expected usage]," Nelson says. "This is not even a U.S. domestic issue. All of our extra ethanol is going to export, based on the ability of the world to accept it."
Soybean exports are also surging. "No one can argue with the fact that soybean demand has been much stronger than expected," says Nelson, who says the U.S. has skillfully compressed the majority its soybean exports into September through December this year, protecting U.S. soybean prices from the coming South American soybean harvest onslaught. "This market's need for soybeans is real," he says.
But the need for U.S. soybeans may not last forever. "Fundamentally, I would expect prices to soybeans to move lower," says Cody Bills, a grain broker at Grain Hedge in Bozeman, Mont. "We still have a very large carryover" and the reality of a large South American crop.
He points to recent soybean price movements, which abruptly shifted from the "head and shoulders" chart that was starting to develop. "We have a failed chart pattern, which typically indicates a reversal," says Bills, who will be watching to see how the market reacts to the USDA's soybean numbers. "I think the reaction to this report is likely to set the price trend for the rest of the year."