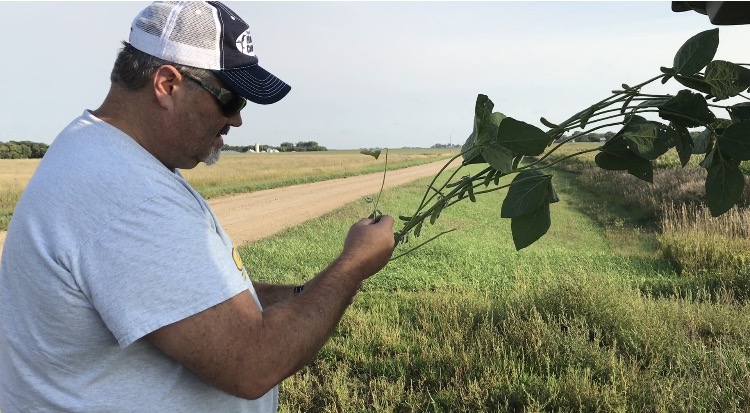 Standing beside a dark green soybean field packed with pod promise in northwest Iowa, Chip Flory knows bushels are being lost to weed pressure.
Flory, director of the Western leg of the Farm Journal Midwest Crop Tour and host of Market Rally, says he's observed a big increase in 2017 weed pressure compared to six or seven years back, but what about 2016? "I think South Dakota and northeast Nebraska took maybe a half step backward on weed control compared to a year ago. But I think southeast Nebraska and western Iowa have taken another step forward on weed control. That is not to say all the fields are clean," he explains.
Waterhemp remains weed enemy No. 1 in the region. Is waterhemp making a yield impact and would the 2016 soybean crop have been much bigger with better weed control? "After 2016 harvest, some of the guys I talked to said the answer is definitely yes. We could have had more beans out there if we'd had better control of weeds," Flory says.
"It's a battle," he adds, "… but we've got to keep working at it because bushels are being lost to weeds when we get into the most extreme cases."