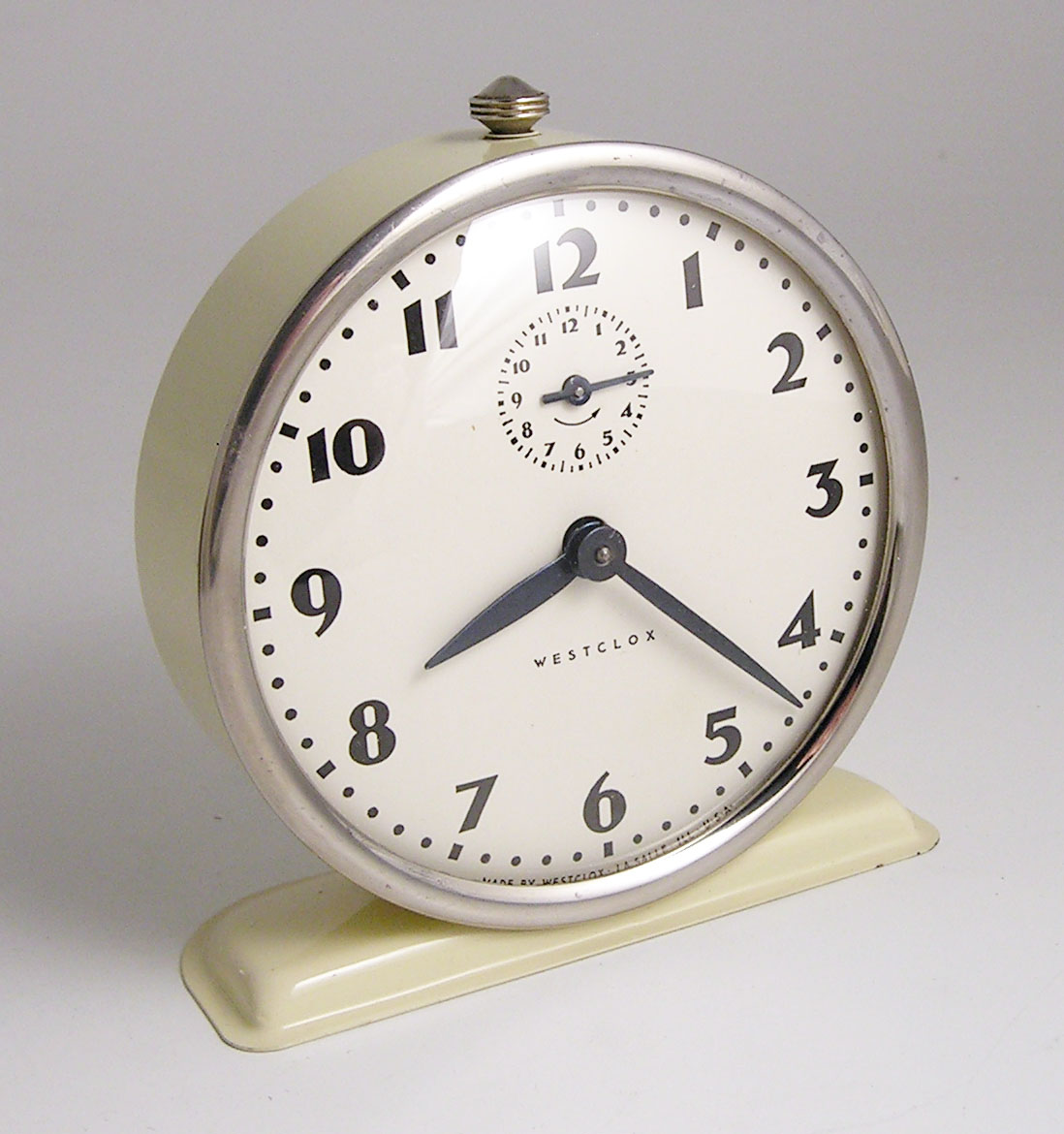 The big reports in the crop sector are behind us.
Soybeans were a big loser last week, with nearby prices falling 34.5 cents and prices hitting a six-month low. This was despite USDA reducing ending stocks by 15 million bushels. It left its crush estimate at 1.795 billion bushels and exports at 1.79 billion. The bottom line: At 370 million, ending stocks still will be the largest in more than a decade. The export season is winding down, and we are in good shape to make USDA's projection.
That puts increased pressure on crush and raises the trade's interest in the National Oilseeds Processors Association (NOPA) that will be released on Wednesday. NOPA reports actual use as reported by its 12 members, which account for an estimated 95% of the national total crush. The report for January data found a record for the month of 162.7 million bushels (see chart from Allendale, below). February data showed crush down from January, but that's no surprise, given fewer work days. On a per-day basis, it was level. A jump back up in March is expected in this week's report, based on typical usage patterns. Given we need to crush about 6% more beans per month the remainder of the marketing year, weaker numbers could be bearish.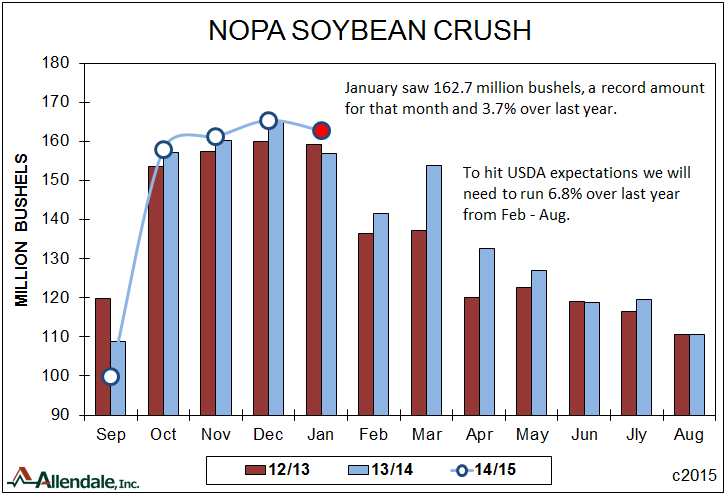 Otherwise, USDA weekly reports, including Export Inspections and the second week of Crop Progress on Monday and Export Sales on Thursday, will be the primary interest in the ag sector this week. With weather increasing in importance, Crop Progress will be getting more attention. Corn traders will also work Wednesday's EIA ethanol data into the mix. 
Lean hog futures could see some impacts ahead of the expiration of the April futures contract on Tuesday. Funds are very long on hogs, at 54,717 contracts, some of which may need to roll into later months if they haven't already. Managed money last week exited more than 3,600 contracts, leaving them long by more than 7,000. 
There are a number of general economic reports this week that could influence stock markets and the dollar: Business inventories, the Producer Price Index and Retail Sales on Tuesday; Capacity Utilization and Industrial Production on Wednesday; Housing Starts on Thursday and the Consumer Price Index and Real Earnings on Friday.