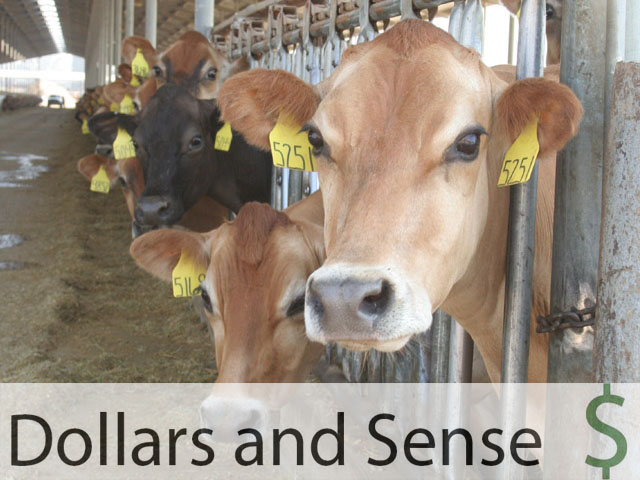 ---
Shelly Dickinson
Loveland, Colo.
Mountain View Farm is a fourth-generation dairy farm, milking 2,500 cows with a beautiful view of the Rocky Mountains.
---
My great-grandfather started milking a couple of cows in 1917. My grandfather and father slowly expanded our dairy farm to what we have today.

It is a life that I love and hold precious. Every day, I am so happy that my father taught me the ropes and gave me a chance at something I didn't even know that I wanted—to be a dairy farmer.

I am very privileged to serve on the board for Dairy Farmers of America and Mountain Area Council, as well as on the board of Western Dairy Association, our regional checkoff association.

Mountain View Farm has 2,500 cows, which are milked in a double-36 parallel parlor three times a day. The pens are all open freestalls except for a couple of open lots and a couple of covered freestalls.

We sell all of our day-old bulls and keep our heifers until six months. At six months, some move to The Heifer Authority for development. The heifers are bred there and return home as springers. The other heifers head to Johnson Dairy, which returns them at breeding age. We breed them here at home.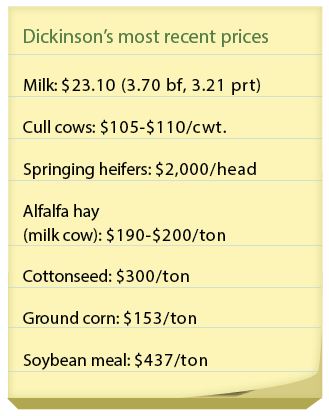 In 2014, my husband Martin and I started a partnership with another dairy and opened Bridgeview Dairy in Galeton, Colo. Currently, we are milking 500 head there and hope to have about 1,000 head at that facility by spring. Every cow there is pregnant and will eventually return to Mountain View to dry and freshen.

I meet regularly with my veterinarian, nutritionist and accountant to go over new ideas and see where we can improve. Day-to-day decisions are done by me, my husband and several of our managers, who are truly irreplaceable.

The dairy is in a beautiful part of Colorado, but we are starting to face many hurdles because of our location—urban sprawl being the main problem. We now have huge houses butting up to our lagoons and are facing constant complaints from our new neighbors.

The large amount of growth in our area has also caused a problem with labor—there simply is not enough of it. I only see it getting worse as consumers become further removed from agriculture. Growth has also eaten up a lot of farm ground, and since we do not do any crop farming, all our feed has to be hauled in. Silage is our closest feedstock, but it is hauled 20 minutes each way, daily.

Martin, who feeds the herd and manages employees on the dairy, and I have three children: Tyler, 19, Stella, 11, and Jolie, 9. All the kids pitch in as much as their schedules allow.