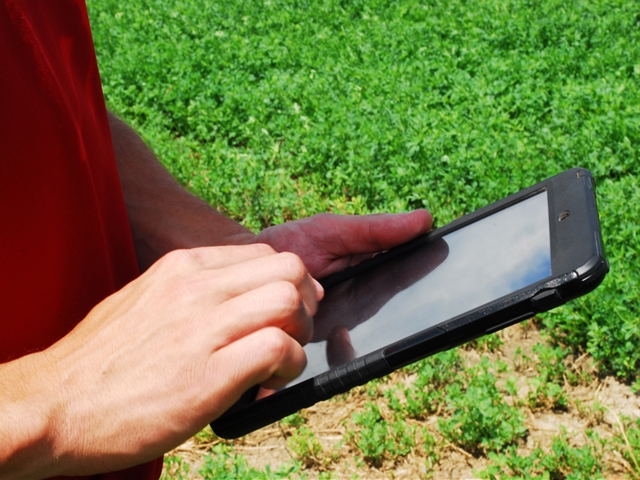 We're sure you've noticed by now that AgWeb has a brand-new look. We've revamped our site to not only make it mobile-optimized, but also to make it easier for you to find what you're looking for.
Here's a quick tour of the site:
News - Here we've compiled the latest ag news, as well as links to our broadcast news programs, such as AgDay and AgriTalk. We also now have a page devoted to international market news. And be sure to check out our new regional news page, to see what's happening locally in your area.
Markets - As always, you will find the latest market prices, news and analysis in this section. However, our easier-to-read price chart now automatically updates with the latest prices every two minutes.
Weather - Our weather section is now better than ever before. In addition to our down-to-the-field weather radar and extended forecasting tools, you'll find a full suite of weather maps that will help you plan ahead. From extended temperature and precipitation outlooks to watering needs and growing degree days forecasts, we've got it all.
Crops - Our crops section is where you'll find our popular Crop Comments page, featuring farmer-supplied updates from across the country. But you'll also find the latest harvest news and agronomic advice from renowned experts like Ken Ferrie and Missy Bauer.
Business - Here, we've featured tips, updates and advice to help you run your farm business. Get tax advice from Farm CPA Paul Neiffer, learn about succession planning, and take advantage of our suite of business calculators.
Machinery - Get used machinery market updates from the one and only Machinery Pete, and stay on top of the coolest new machinery and cutting-edge technology. Check out antique iron on our "Your Favorite Tractor" blog and get shop tips from our resident mechanic, Dan Anderson. And don't forget to look at our popular "What a Day!" photo gallery!
Livestock - If your business involves animals, then this page is for you. We've got the latest news from Beef Today and Dairy Today, updates on the hog and poultry industries, hay and forage tips, and access to our online cattle marketplace, Cattle Exchange.
What do you think of our new look? Share your opinion and enter to win one of 10 AgWeb Mobile Power Packs! Or let us know what you think by emailing feedback@agweb.com.