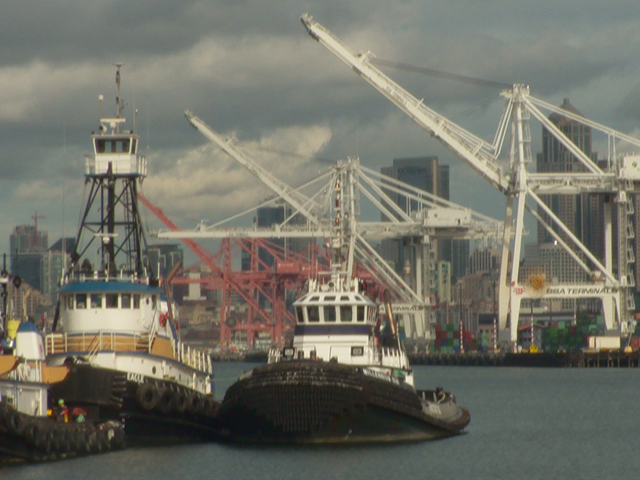 The port labor dispute is getting plenty of attention at the Cattle Industry Convention. Clinton Griffiths joins us from there.
In an industry with cautions of optimism, the West Coast labor issue bubbles under the surface.
"It is costing the U.S. economy $1 billion a day," said AgriBeef's Jay Theiler.
Jay Theiler, and his company AgriBeef Co of Boise, Idaho, know all too well the impacts of the port worker problem.
"We're getting out about twenty percent of our product that we normally export. That's to say eighty percent less than we normally do," said Theiler.
A slow-down that's already cost his company $10 to $15 million.
"Cuts that are popular overseas that is coming on to the domestic markets. The value is going to be less than they would for the export markets. They're also going to go into the freezer and the value is going to diminish as they go into the freezer," said Theiler.
"If it goes down as a lower value product, or if it has to be diverted to the U.S. market, it's going to push down prices on the U.S. market," said U of Missouri Agricultural Economist, Ron Plain.
The U.S. Meat Export Federation says with exports worth $300 per head, impacts are already rippling through the industry.
"About eighty percent of our beef and pork that go out on the water go out of The West Coast. This is a huge back-up because fifty percent of our product is all chilled and this really impacts the industry," said The U.S. Meat Export Federation CEO, Phil Seng.
While it may not feel like a crisis in our restaurants and groceries, overseas it is.
"If you're a buyer in Japan and you need this product and they don't produce enough beef and pork in their market, they're looking for alternative suppliers. That calls into question the reliability of The United States as a supplier," said Seng.
In an effort to be reliable, Theiler says they're trying to find other ways to serve customers.
"So what we do now to get around the port situation is we will airfrate the critical product-the product that is most necessary and priority. But that is costly. It's not the most efficient means for transportation," said Theiler.
For now, in an industry with so much optimism, pieces of the future are now in the hands of the negotiators at the Ports.