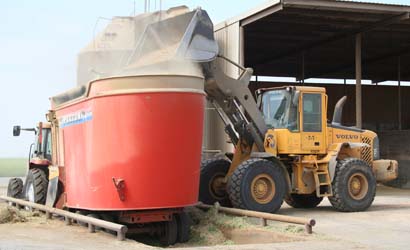 The focus is on Section 179, which allows farmers to deduct large investments in the year purchases are made.
Source: Western United Dairymen
Western United Dairymen together with the Idaho Dairymen's Association and 40 other agricultural groups, delivered a letter to the House of Representatives on Tuesday encouraging lawmakers to restore a tax-code provision allowing farms and dairies to write off capital purchases, instead of depreciating them over time.

The letter asks Congress to focus on Section 179 which allows farmers to deduct large investments the year purchases are made, up to $500,000. The expired code only allows for an immediate deduction of $25,000. They also encouraged leaders to reinstate the 50 percent bonus depreciation for the purchase of new capital assets, including farm equipment.

Western United's CEO Michael Marsh, who is also a CPA, noted, "Congress needs to move expeditiously to extend these expired provisions as dairymen will soon be huddling with their CPAs to formulate year-end tax planning strategies. The renewal of these expired provisions makes sense for our dairy farmers as well as for the economy as a whole as the provisions will stimulate the US economy, spur investment and create jobs right here in America."

The tax provision encourages dairy operators to invest in their businesses and reduces burdens on farm families facing an already unpredictable industry climate.

"From California to Idaho, dairy owners manage the challenge of large investments in machinery and equipment," added Bob Naerebout, executive director of Idaho Dairymen's Association. "The extension of this tax code provides some incentive for producers to invest in the businesses that are the backbone of rural American."

The groups encouraged lawmakers to take up a multi-year tax extenders package, including Section 179, by the end of the year.