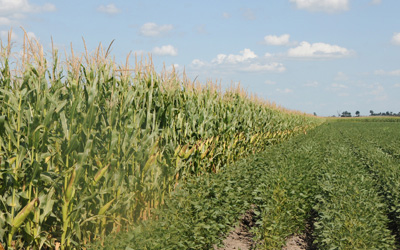 Eastern Leg Day 1
Jeff Nalley of the Cromwell Ag Radio Network talks with Farm Journal's Pam Fretwell who's scouting the eastern leg of the Pro Farmer Midwest Crop Tour. They discuss the crop conditions that she and other scouts are seeing across Ohio and parts Indiana on day 1 of the tour. So far, Fretwell says, the crops aren't all they're cracked up to be.
Eastern Leg Day 2
On day two of the crop tour, Fretwell shares how Indiana and Illinois crops are faring. The numbers look good the further west the scouts go. "Soybeans look good," Fretwell says, "and boy are there a lot of them." Immaturity, however, is still a concern.
For More Information
See full coverage of the 2014 Pro Farmer Midwest Crop Tour, hosted by Pro Farmer.
Follow the tour on Twitter with the hashtag #pftour14.