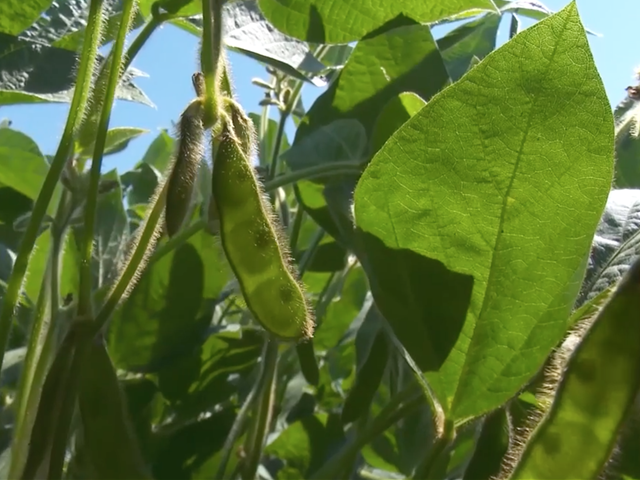 Last week's heat in the Corn Belt didn't do much to mature crops. According to the USDA' weekly crop progress report, 51 percent of the corn crop is rated mature, a 13-point difference from the 5-year average. On the other hand, 63 percent of the soybean crop is dropping leaves, on target with the 5-year average.
Soybean harvest is 10 percent complete, and Tommy Grisafi, branch broker at Advance Trading, Inc., has been hearing from clients the beans are coming off the combine smaller than what they usually see.

Brian Splitt, a broker at Allendale, Inc., told U.S. Farm Report host Tyne Morgan keeps hearing from customers that the crop is "better than expected." That theme seems to be echoed across farm country.

"Better than expected is compared to what the producer has been expecting out of his own crop," said Split. "The USDA, for the last several months, has been telling us our expectations are not correct according to what they're seeing."

As far as what the trade and producers expect, Grisafi thinks prices could impact soybeans more than corn.

"If bean yields [are] one to two bushels lower, then you have a market," he said.

Hear their full thoughts on the soybean market on U.S. Farm Report above.