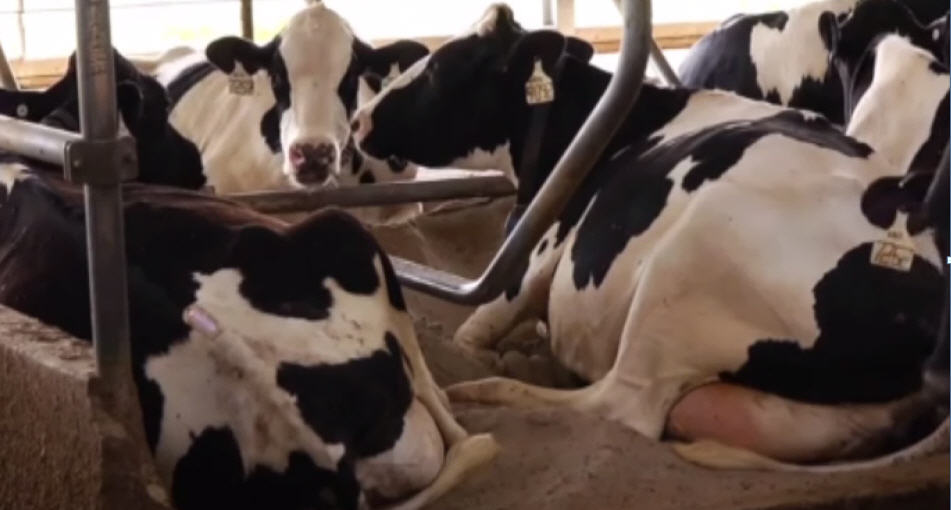 2014 Dollars & Sense producer Mark Rodgers reveals how he achieves one of the state's highest per-cow milk outputs.
Mark Rodgers operates one of the top dairies in Georgia, with his Holstein cows producing a daily average of 97 lb. of milk. He achieves that output with two rules.
"Rule No. 1: cow comfort," the third-generation dairy producer says. "Rule No. 2: cow comfort. We want them happy, comfortable and well-taken care of."
Driving the high production at the family's Hillcrest Farms near Dearing, Ga., is an emphasis on genetics, the environment and management helped by a staff doing an excellent job, Rodgers says.
"It takes a combination of those three things to obtain these kinds of goals here in the Southeast, where it gets so hot," he says.
Milking its herd three times a day, the dairy has achieved a rolling herd average of 30,616 lb.
"Our cows actually averaged more than 100 lb. per day for most of the summer months," Rodgers says. "They peaked at 104 lb. per day back in July. Production dropped to the high 90-lb. level in the last two months with a larger number of heifers calving in recently."
The farm encompasses 1,250 acres of pasture and cropland. Cows are housed in a sand-bedded freestall barn.
"We re-load the beds with fresh sand every week," says Rodgers. "They're nice and comfortable and easy on the knees when the cows lay down."
The cows kick out about 25-30 lb. of sand apiece into the barn alley, where it joins the manure already there. The freestall barn is flushed by two, connected, 16,000-gal. flush tanks. "We only use a quarter of the volume of the combined tanks to flush each lane -- so we use 8,000 gal. per lane-flush," he says.
A downward slope of 1.5% helps the water and slurry flow to the far end of the barn. There, the water is slowed and all the sand captured. The sand is flushed until it's clean, then stacked and rotated under the sun's ultraviolet rays to further sanitize it. Two to three weeks later, the sand is ready to return to the freestall beds.
To keep his dairy at top performance, Rodgers also relies on the technology that's transforming dairies across the U.S.  Transponders around each cow's neck report vital information on their health and movements. His smartphone includes data on every cow.
"It helps me stay one on one with my cows," he says. "I can spend more time on my cows and less time doing other things on the farm."
Rodgers calls his daily dairy efforts "a labor of love."
"We put a lot of care and a lot of effort into providing the cleanest, safest, most affordable product we can in all the stores in the Southeast," he says.
Rodgers was one of Dairy Today's four Dollars & Sense producers who appeared on a panel Monday at the Elite Producer Business Conference in Las Vegas. He shared a video of his successful Georgia dairy operation and answered questions about he's achieved his high production numbers and low somatic cell counts.
Also joining Rodgers on the Dollars & Sense panel were dairy producers Julie Maurer of Wisconsin, Pete Wiersma of Idaho and Rendell Tullar of New Hampshire.