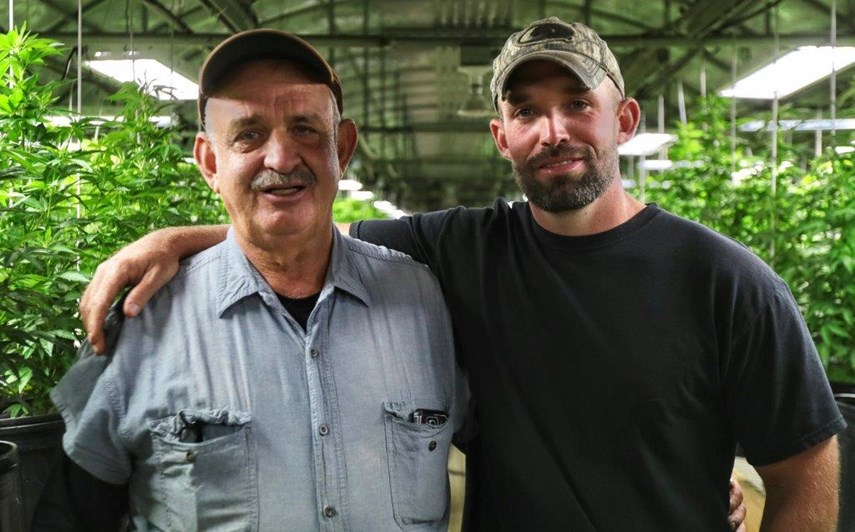 If the co-op doesn't sell it, nobody wants it.
Do not try sliding that farming maxim by Matthew Spears. The Tennessee producer wants hemp seed and he is marching through a tangle of red tape to get it. Spears, 30, is emblematic of farming's grin-and-groan approach to hemp, a crop still constricted by government hands.
After roughly 75 years of forced slumber locked in the federal attic, a hemp giant is stirring while growers bounce between alternating bouts of excitement and frustration. On the heels of 25,541 hemp acres across 19 states in 2017, three young farmers lay out their hopes and concerns for what may be agriculture's caged bird.
Matthew Spears, Tennessee
Spears, 30, is anxious to link past and present on his ground in Warren County, once a hub of Tennessee hemp production. He is preparing to plant hemp in 2018, but contends the regulatory requirements are a needless burden: "Before you can even plant, there are countless verification requirements, all before you can even get seed in the ground to find out what varieties work."
In 2018, Spears plans on 5 to 50 hemp acres, strictly for fiber production. (With cattle, corn and soybeans on his farm, he has a forage interest in hemp as a means to add tonnage.) Spears calls hemp a "huge win" if producers shake off federal regulations: "I look at the politicians and wonder if someone is trying to stagnate this industry. Who are the ones lobbying against hemp and does this all boil down to money?"
Spears believes fiber and seed are the strongest long-term horses for row crop farmers, and he's eager to open a Tennessee processing center: "If hemp gets a foothold, you could see processors pop up like gins once did. I don't want any other crop industry to get hurt; I just want more options for all of us."
On the surface, major seed companies show no interest in hemp, and Spears says a change is necessary: "A seed company, a co-op, or a big ag name has to step up and join in before hemp will ever be taken truly serious by the majority of farmers."
A degree of hemp infrastructure is already present on many farms, according to Spears. Seed drills and balers provide an equipment foothold. "On the farmer end, we're ready to start and it doesn't have to be a big machinery expense," he explains. "We can't spend on herbicide or fungicide because we don't even know what is going to work. Opportunity is right here and farmers need to push for it."
Giles Shell, Kentucky
Giles Shell, 33, clones hemp plants through greenhouse propagation exclusively for the extraction of cannabidiol (CBD) – hemp's chemical component used for pharmaceutical and nutraceutical purposes.
In 2018, Shell will supply clones for 700 acres of Kentucky hemp production backed by a processing and extraction giant, GenCanna Global. Beyond genetics, Shell is involved with consulting, rooted cuttings, seed germination and overall management. Shell's biggest hemp concerns center on pesticide issues, standardized value and risk.
First, he says the absence of pesticides labeled for hemp production is a significant production hurdle. However, Shell contends the lack of herbicide options is forcing hemp farmers to adapt and learn new farming techniques: "Understanding beneficial biology and negative biology in the soil and on the plant surface have played a huge role in being able to mass produce hemp without the use of potentially harmful chemicals."
Second, hemp value isn't standardized. Shell has seen market fluctuations from $40 per lb. to $1.50 per pound: "It would so beneficial for everyone if prices were standardized across the board."
Third, hemp crops have no risk protection in case of loss: "There will be a huge market for an insurance company willing to come in and offer insurance for a hemp crop."
What do growers need to begin moving toward a level playing field with other crops? Decriminalization across the board, Shell notes. Many state agriculture departments have stood firm against the federal government and given farmers the opportunity to grow hemp, according to Shell: "I really appreciate that Kentucky has one of the best, if not the best, ag department in the country. If it wasn't for people standing up for what they believe in, hemp would still be mentioned in the same sentence as marijuana. As hemp farmers, we know there is absolutely nothing to fear about hemp."
Chris Adams, North Dakota
Sixty miles south of the Canadian border, Chris Adams grew 300 acres of hemp for seed in 2017. Adams, 30, is approved for 500 hemp acres in 2018 on his Grand Forks, N.D., operation, and for 250 acres on a nearby farm in Minnesota.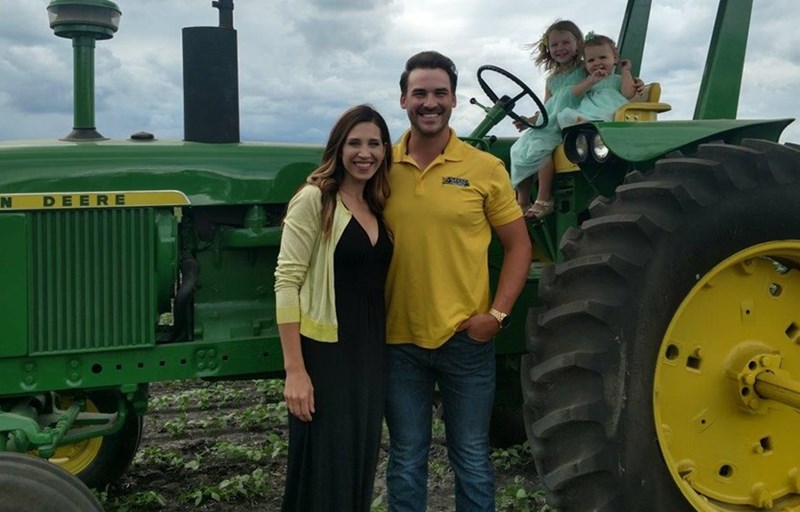 Processing options remain his biggest hemp worry: "We've got two licensed processors in North Dakota and that ensures we have a home for our hemp, but that's not enough to ensure a decent price. I've seen harvested seed prices as low as 40 cents per lb."
According to regulations, unprocessed hemp can't leave North Dakota or Minnesota. Processing involves oil removal or heat application to kill germination (devitalization). For example, Adams can't haul his Minnesota hemp and store it on his North Dakota operation, yet Minnesota doesn't have any hemp processors up and running.
However, Adams has a major geographical advantage: the northern border. "We can take it to Canada and that's a great option to have. We can do the same with our hemp in Minnesota, but it's quite a bit more marketing work."
North Dakota had a total of 3,100 hemp acres in 2017 and Adams expects approximately 10,000 hemp acres in 2018. The overall need of hemp farmers comes down to deregulation, Adams stresses: "Hemp is still a Schedule 1 substance just like marijuana, and the government treats it like marijuana. That's a big, unnecessary hold-up."
Unleash the Beast
Despite concerns over deregulation, processing, infrastructure and more, Spears is ready for a chance to farm a new crop. "I've studied hemp relentlessly and it needs dirty-boot people involved. I'm interested in starting a processing center because in a farming lifetime we rarely get to see something entirely new take off, but hemp could rival other cash crops," Spears adds.
"There's always going to be pushback with something new. That goes for any industry and farming is no different, Spears concludes. "As farmers, we all need options and a new avenue to make revenue, and that's why we should ask the question, "What needs to happen to unleash the hemp beast?"