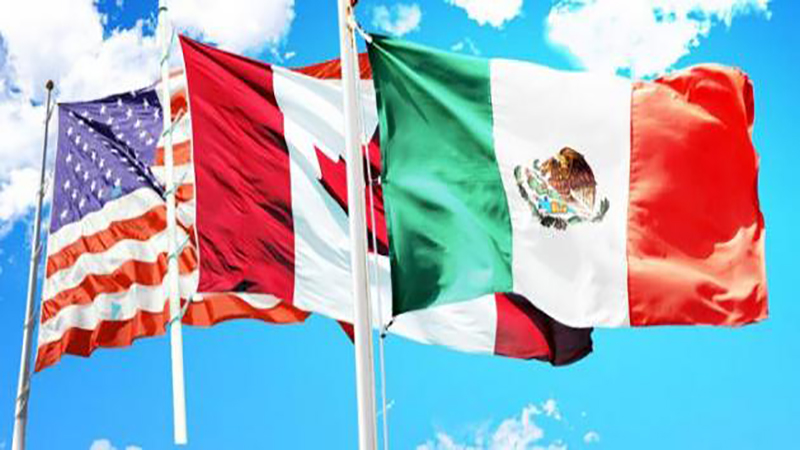 Leaders from Canada, Mexico and the United States are meeting in Washington, D.C. to kick off round 4 of the North American Free Trade Agreement (NAFTA) talks Wednesday. As the trade talks come full circle, convening back in Washington after kicking off there, many ag leaders are growing impatient with the slow progress being the product of the first three rounds.
National Association of Wheat Growers (NAWG) CEO Chandler Goule is pressing the current administration on why so much time is spent on renegotiating current deals- instead of focusing on ways to bolster trade through new agreements.
"USTR has limited resources," said Goule. "It's time to get past plowing the same fields and start opening ground in new markets. Right now, we are standing around watching the world pass us by on trade agreements."
Pursuing new markets is the focus of a new campaign. "Farmers for Free Trade" is a recently launched campaign, chaired by former Senators Max Baucus (D-Montana) and Richard Lugar (R-Ind.), to drum up local support for trade. American Farm Bureau Federation (AFBF) is joining the campaign this week, making it clear a bipartisan effort is the only route to build trade.
When leaders from the campaign were pressed on whether the U.S. should rework current deals or put energy toward new agreement, the leaders were in unison about focusing on new.
"When you're treading water, you're sinking," said Baucas.
While the Trump administration says creating bilateral deals is a focus, it's reworking current deals that the administration thinks will reduce the current trade deficit, declaring a tough stance on trade deals like NAFTA. As "NAFTA 2.0" talks enter round 4, many ag groups want to see quicker progress—something Farm Journal Washington Correspondent Jim Wiesemeyer says is normal.
"I know agriculture has a history of wanting things right away, and in the case of negotiations, they usually don't happen that way," he said. "I mean think of the playoffs—even in a short series it's the best of five, and this is just the fourth round of talks."
Wiesemeyer says the first few rounds typically work to lay groundwork, even countries sparring with others to find out similarities.  
"Now this is different in that we have a very aggressive White House and Trump administration," said Wiesemeyer. "That's the difference."
As trilateral leaders dive into key issues this week, the U.S. is expected to come to the table with increased demands for increases access to Canada's dairy and poultry markets, including prodding at Canada's current supply management system. Wiesemeyer says it's unclear whether the U.S. dairy industry will settle when it comes to dairy.
"A number of lawmakers from dairy states, let's just say [Rep.] Collin Peterson from Minnesota, he wants some give in the in the Canadian dairy system," said Wiesemeyer. "You're going to have to have some cover for him and other Democrats to vote for any conclusion in the NAFTA 2.0 talks. After that, then the question has to be will there even be votes to clear the NAFTA 2.0, so Canada has to understand this."
Wiesemeyer says a key judgement to watch is with the automobile industry. If the "origin of parts" portion of NAFTA can be solved, with a new agreement reached, then he thinks other chips will fall into place.
"Absent that, I don't think the aggies are going to are going to seek a solution until they know the other probably more important parts of that agreement are rectified," he said.
So, what if a deal isn't reached on auto, dairy or any of the other sticking points within NAFTA? Wiesemeyer says the answer to that is unknown.
"Every time I ask a White House official or a trade official that from the U.S., they go 'that's conjecture, let's handle that when it happens,'" said Wiesemeyer.
Wiesemeyer says the issue with that is there should always be a fallback plan, as that's uncertainty already pressured commodity markets don't need."
"If you don't have any NAFTA, you're going to see an ugly day for the markets in the U.S., because that obliterates the integrated North American market," he said.
Wiesemeyer says one option is to stick with the current NAFTA trade pact, but that doesn't mean the U.S. will dodge any potential fallout from a trade deal gone sour.