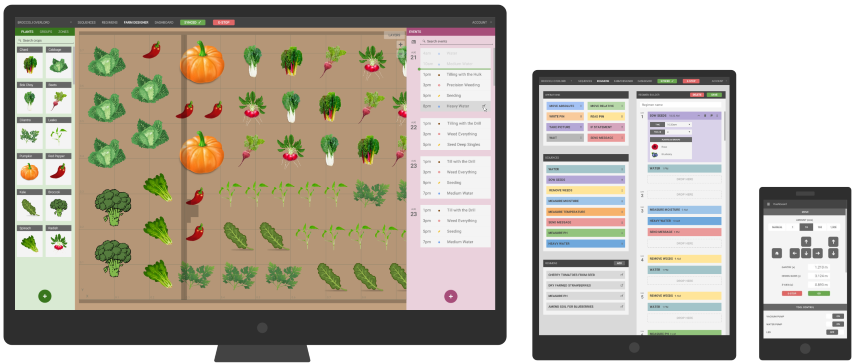 A lot of computer software is proprietary – you have to buy it, and modifying the code is strictly off-limits. But another type of software – called "open-source software" – performs as its name implies. Anyone is free to inspect, modify or enhance it.
Over the years, this method of coding has led to some useful innovations, primarily for a variety of everyday computing tasks that pretty much anyone using the Internet today unknowingly takes advantage of. Now, open-source software is bleeding into the agriculture industry.
The latest example comes from Arduino, a leader in open-source software and hardware. It is being used to power Farmbot, a "computer numerical control farming machine" built fully on open-source code. Farmbot can plant seeds and water them in a small garden environment. According to Arduino's blog, Farmbot features: Interchangeable, 3D-printable attachments include a seed injector, a water nozzle, and a weed suppression unit for detecting and destroying infant weeds at the root. There's also a soil sensor for measuring moisture and a camera for keeping an eye on your garden at all times.
"The applications that are fueling the IoT market are astonishing, and open-source technology is playing a big role in it," according to Federico Musto, CEO of Arduino. "We are proud to be a part of Farmbot and look forward to continuing to fuel IoT deployments [in agriculture]."
Musto says the IoT market could expand to $6 trillion by 2021, with open-source software solutions playing a key role in that growth.
Because of Farmbot's open-source nature, customers can come up with ways to improve and add to its current functionality, explains founder Rory Aronson.
"We continue to look forward to making the platform simple, scalable and useable by anyone wanting to improve the quality of the food they eat," he says.
For a demonstration of what Farmbot currently can do, watch the video below.