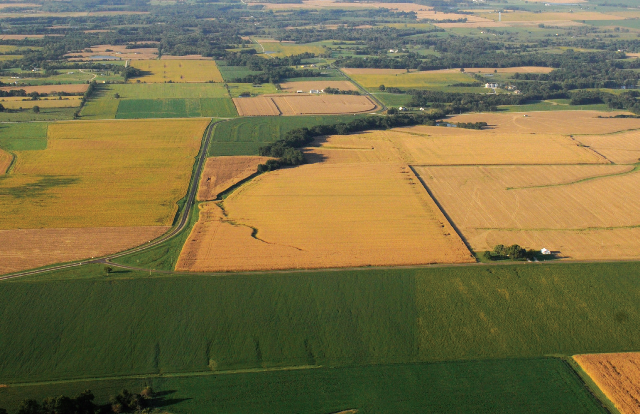 At the 2017 National Farm Machinery Show in Louisville, attendees got to see tons (literally and figuratively) of farm machinery. But that's not all that was at the event, as Tyne Morgan, host of U.S. Farm Report, soon learned.
Morgan caught up at NFMS with Dennis Badger, vice president at Farm Credit Mid-America, about the results of a recent survey his company conducted about farmland values.
"Did you find that land values are continuing to decline overall, or are you seeing some states actually increase?" Morgan asked Badger.
His response? "We actually have a little bit of a mix."
Here are a few highlights of what this survey revealed: