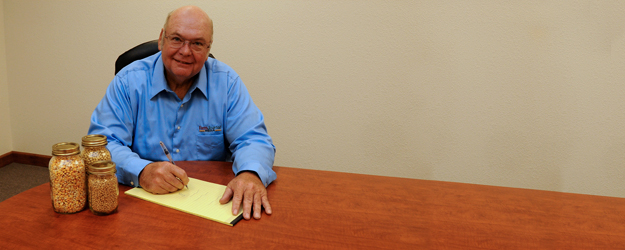 Bob Utterback is known for being a bear. As president of Utterback Marketing and Farm Journal Economist, he has been keeping tabs on the ag markets for more than 30 years.
"The reason I'm a bear traditionally is because farmers are always bullish so I try to be a counterweight to help them moderate risk," he says.
But, he says if several situations came into play, he would turn bullish.
Utterback says to turn the tide and make the ag markets structurally bullish, these scenarios would have to play out:
Farmers have no grain in the bin.
Farmers are willing to sell their crops before they plant them. Then, when the market gets back to profitability ($4.50 corn and $11.50 beans) they are willing to forward contract.
Total acres are kept under contraction or even reduced.
Weather scare/volatility.
"These conditions will be hard to get by the spring of 2015," Utterback says. "I think it will be the spring of 2017 before all of those conditions will be present."
Regardless of the timing, Utterback says, the advantage of the current situation is that two years of price pressure will cause costs to go down and cash rents will contract. Feed hedgers will also have the opportunity to get long on the fall lows.