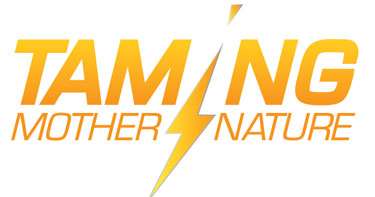 Flooding, drought and more are top of mind
The calendar says it's officially spring in Groton, S.D. The sun is shining, and the birds are chattering. Only trouble is, the frost is still 3' deep. The spring teasers haven't dampened the mood of local farmer Austin Schuelke, however.

"When it comes to planting, I'm an optimist," he says. "Still, I fear we are going to need some serious heat to get soils to 50°F by April 25 (his target planting date)."

The longer his corn stays in the bag, the bigger the risk of getting his crop to full maturity, Schuelke adds.

 "Getting our corn in the ground is very important to us," he says. "Our biggest yield-limiting factor is lack of heat units. Our planting and harvest windows are narrow, and harvesting wet corn isn't fun for anyone."

Compound this with the fact that researchers such as Randall Miles, associate professor of soil science at the University of Missouri, say a lot of Midwest soils are still reeling from the devastating drought in 2012. Soils oftentimes are still dry 4' to 5' deep.
"This is an improvement from a year ago.  However, without enough moisture and nutrients, crops will produce poor yields," Miles adds.

The recipe for a respite is a "long-term drizzly type of rain to replenish the soil"—something that few areas have seen so far this year. 

"People think that the problem is solved if we get a few good rains or some significant snowfall," Miles says. "We'll need extraordinarily persistent rains for the moisture to get down 5' where the roots of mature plants live. It could take weeks or months of water entering the soil surface to move into the 3' to 5' depth of the soil."

Miles says it might take another full year of solid rain and snow to push soil back into normal moisture levels.

While too little moisture is on the minds of those in the western U.S., the opposite is true in other parts of the country. Assessing flood risk is a top priority for the National Oceanic and Atmospheric Administration's (NOAA) Spring Outlook report, which looks at various weather expectations and scenarios for April to June.

"NOAA produces seasonal outlooks to help communities prepare for what's likely to come in the next few months and minimize weather's impact on lives and livelihoods … and build a weather-ready nation," says Maureen O'Leary, public affairs specialist with NOAA.

Because the Midwest has emerged from a colder-than-normal winter, flooding risks might take their time to emerge, explains Robert Hartman, acting director of NOAA's Office of Hydrologic Development.

Minor to moderate flooding is likely in the upper Midwest, with the severity dependent on snowmelt speed and the intensity of spring precipitation, he says. Notable areas of risk include southern Wisconsin, southern Michigan and portions of Iowa, Illinois and Indiana.      

Other flood-risk areas include:
Small streams and rivers in the lower Missouri basin in Missouri and eastern Kansas.
The Red River area between eastern North Dakota and northwest Minnesota and the Souris River in North Dakota.
The northern Great Plains and the northern Rockies in portions of Montana and Wyoming.
The lower Mississippi River basin and the Southeast, including eastern Texas, southern Arkansas, Louisiana, Mississippi, Alabama, Georgia, northern Flor-ida, South Carolina, North Carolina, eastern Tennessee, and southern Virginia

A late start? Historically, later planting can lead to reduced yield potential, especially in corn,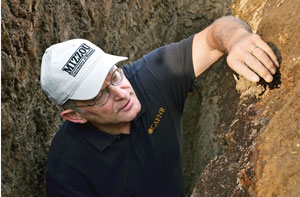 Randall Miles, associate professor of soil science at the University of Missouri, says many Midwest soils haven't fully recovered from the 2012 drought.
because pollination occurs later in the summer when the weather is potentially hotter, explains USDA meteorologist Brad Rippey. But with increased climate variability, this has not always been the case, he adds.

"In recent years, that relationship has kind of gone out the window," he says. 

Rippey says researchers are currently re-evaluating the correlation between planting date and final yields in the wake of increased climate variability during the past six years.

NOAA also released its seasonal drought outlook. Drought is expected to intensify across the West and Southwest, putting stress on crops and livestock and elevating wildfire risks in these regions.

The seasonal precipitation outlook has been much more difficult to predict with confidence, says Jon Gottschalck, acting chief of the Operational Prediction Branch of NOAA's Climate Prediction Center. Aside from a drier West, the entire country is projected at an equal chance of receiving average, above-average or below-average precipitation for April to June. But that vague prediction is nonetheless deliberate, Gottschalck explains.

"We don't like it, but we feel it's prudent not to indicate that we know more than we do," he says.