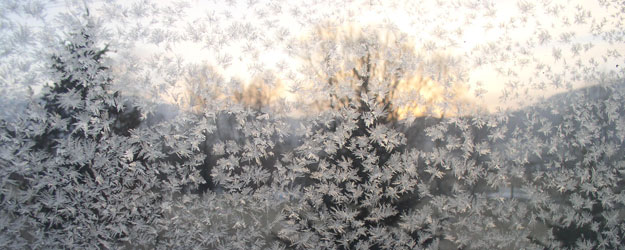 The season's first significant push of cold air will continue to overspread areas east of the Rockies, according to USDA's agricultural weather highlights.

On the Plains, markedly cooler weather is arriving in the wake of a cold front's passage. Rain has mixed with or changed to snow in parts of Montana, where the spring wheat harvest has been once again curtailed by adverse weather conditions.
In the Corn Belt, rain is soaking the upper Mississippi Valley and the upper Great Lakes region. Sharply colder air is arriving in the far upper Midwest, where temperatures have fallen below 50°F.
What could this frost or freeze potential mean for grain prices? Allendale's Bill Bidermann says his firm recently surveyed farmers in 27 states. "They said we need two weeks from this week to be clear for frost," he says.
"If we get a freeze this coming weekend, it could be devastating," Bidermann says. "The states that could be affected up in the northern tier could see 50% losses in soybeans."
If this would happen in the states from Michigan to North Dakota, he says soybean yields could decrease around 159 million bushels and soybean yields could drop 500 million bushels.
"That would be the worst case scenario and be a game changer for this market," he says. "But that would it has to happen this week."
The Weather Forecast
USDA reports the center of the high-pressure system will move into Montana on Thursday, settle across the north-central U.S. on Friday, and reach the upper Mississippi Valley by Saturday morning. Widespread freezes can be expected on the northern High Plains on September 11-12, while frost and scattered freezes will affect the upper Midwest on September 12-13.
At this time, a widespread, growing season-ending freeze is not expected in the Midwest. In advance of the cold wave, additional rainfall could reach 1 to 2 inches or more from the southern Plains into the Great Lakes region. Similar rainfall amounts can be expected in the Southeast, where rain will linger into the weekend.
The National Weather Service's 6- to 10-day outlook for September 15-19 calls for near- to below-normal temperatures across the eastern two-thirds of the U.S., except for warm weather across Florida and southern Texas. Warmer-than-normal weather will also cover the northern High Plains and much of the West.
Below-normal precipitation from the northern Rockies into the Midwest and Mid-South will contrast with wetter-than-normal conditions in the southern and middle Atlantic States and from the Desert Southwest to the southern High Plains. 
---
Related story: How Cold Will it Get this Week?
Check your forecast: View your weather conditions down to the field-level with AgWeb's Pinpoint Weather
---
Read and watch more Top Producer Power Hour news and videos.