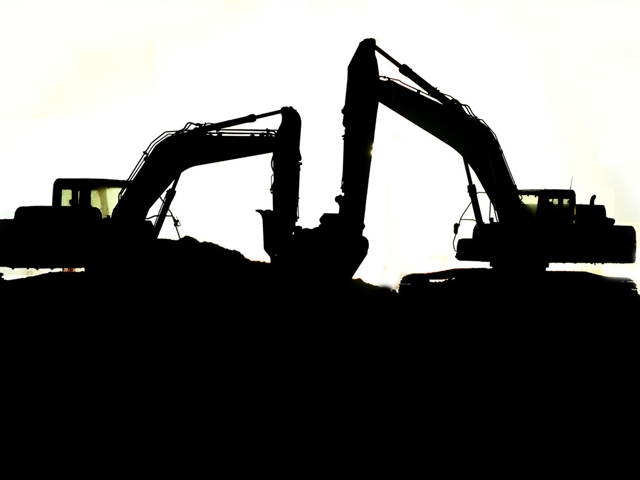 The potential merger of Canada's two largest fertilizer companies shows how hard the industry has been hit by slumping potash prices, but it doesn't signal an end to the decline any time soon.
A combination of Potash Corp. of Saskatchewan Inc. and Agrium Inc., which both companies said Tuesday they're discussing, isn't likely to prop up crop-nutrient prices as the market continues to work through a large supply overhang. Making a rebound even less probable is the fact that Agrium is a relatively minor player in the global potash industry and that Russian companies are poised to increase production.
"Excessive capacities is the major reason why the prices fell to a decade low," Elena Sakhnova, an analyst at VTB Capital, said by telephone from Moscow. "I can't see how the merger may help to solve this issue."
Over the past year, spot prices for potash in the U.S. Corn Belt have fallen 34 percent and other crop nutrients have gotten cheaper. In response, North American potash producers idled mines and curtailed capacity in 2016. But that hasn't been enough to lift the price outlook, and both Potash Corp. and Agrium were forced to reduce their full-year profit forecasts in recent months.
Contract Delays
Increasing the pressure on prices, buyers in India and China delayed signing supply contracts this year, damping the demand picture, Bloomberg Intelligence analyst Jason Miner said in an Aug. 31 report. Global potash capacity is about 80 million metric tons, while demand in 2016 is seen at about 59 million tons to 60 million tons, according to Uralkali PJSC and VTB Capital data.
Adding Agrium's assets to those of Potash Corp. probably won't give the combined company much more leverage over global supply, since Agrium only controls about 2 million tons, Morningstar Investment Service analyst Jeffrey Stafford said in a note. Agrium already markets its sales outside of North America through Canpotex, a joint venture with Potash Corp. and Mosaic Co.
"The likelihood of higher potash prices directly related to the deal is limited as Agrium is a second-tier player in the global potash market," Stafford said.
While the combined company could decide to shutter production to aid prices and tighten the market, the cuts wouldn't be deep enough to spur a dramatic rebound in prices, Stafford said. Sakhnova of VTB agrees, saying that while the industry could assume the merger would bring some cuts to output, it wouldn't be enough to "help the market to recover."
Delayed Impact
Any impact on the potash market could be a long way off, Scotiabank analyst Ben Isaacson said Wednesday in a note. In order to gain regulatory approval, the companies may decide to offer job guarantees to employees for as long as five years, delaying their ability to trim output and limiting their impact on potash prices, he said.
And with more Russian output on the way, eventual cuts by the North American producers will do little to help a world already awash with potash. EuroChem Group AG, controlled by billionaire Andrey Melnichenko, is investing $6 billion into two new mines in Russia. Uralkali PJSC, the world's largest potash producer by volume, is unlikely to curb output because production costs are more than half those of the Canadian companies, Sakhnova of VTB Capital said. Uralkali pays about $40 to mine a ton of potash, VTB Capital data show.
"The merger may be good for the Canadian companies as it will allow them to cut costs, but it is rather neutral for the situation on the potash market," Oleg Petropavlovskiy, an analyst at BCS Global Markets, said by telephone.