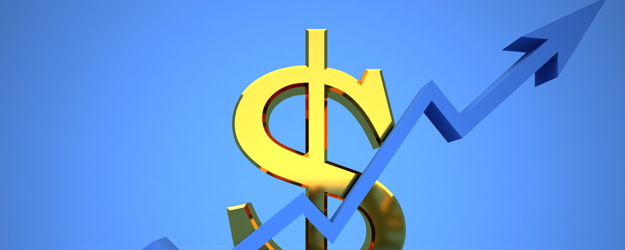 Lately, $5 has had tight grip on the corn market. Bob Utterback shares what factors will have to play out to pull prices higher.
The corn market has been fighting back to previous highs, says Bob Utterback, Farm Journal Economist and president of Utterback Marketing. Here's a look at the daily July 2014 corn chart:
What will it take to push corn prices above the $5 threshold?
It won't be slow planting progress, Utterback says. "We are going to get this crop planted," he says. "I know guys in Missouri, southern Illinois and Kentucky who are done."

As of May 4, USDA estimates 29% of the U.S. corn crop is planted. That is behind the five-year average of 42% planted by early May. Farmers in Colorado, Kansas and Missouri are all 5 percentage points or more ahead of the average planting pace. Meanwhile, Minnesota, Iowa, Ohio, Wisconsin, Michigan, North Dakota, Pennsylvania and North Carolina are all 15 percentage points or more behind average.
Utterback says a combination of three factors could make corn prices explode—but they must all occur. The factors are: a dropping corn yield estimate, lower-than-expected corn acres and higher-than-expected feed usage. "These three factors could break us up to the upside," he says.
For corn yields, Utterback says the national average yield would need to drive off the 164 bu./acre estimate to the 158 bu./acre to make the markets nervous. The market would also be nervous if planted corn acres were dropped to 91 million acres or lower. For feed usage, Utterback is particularly watching the hog consumption levels.
Utteback says this is the time when the bear has the biggest anxiety in the market because you are reaching target prices but you still have the threat of weather. "For the next 45 days, the bear has to be very cautious," he says. "This is not a gunslinger time. Get a floor built and prepare for a weather scare."
Utterback discussed current market conditions on Market Rally Radio with Chip Flory on Monday, May 5 15. Listen to the broadcast:
Read and watch more news and videos from Top Producer's Power Hour.
 
---