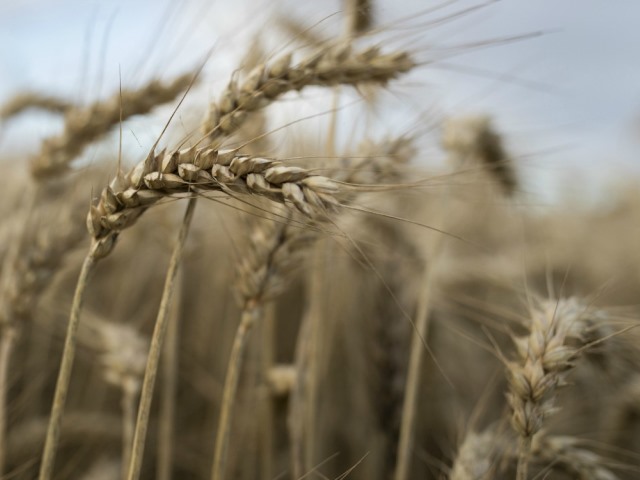 Global market conditions and drought in two key U.S. growing regions will push wheat acres lower in 2017, predicts Jim Bower, Bower Trading.
Some have suggested it could be the smallest crop in 50 years, and while Bower isn't yet prepared to commit to such a reduction, he acknowledges the significant headwinds facing wheat.

"Our customer base that goes from the Southeast down across East Texas and up into the Midwest, they are really starting to chirp about the dry weather," Bower tells host Tyne Morgan on the "AgDay" Agribusiness Update segment for Wednesday, Nov. 23, 2016. "There is a mega-drought in the Southeast and a drought in the western one-third of the Hard Red Winter Wheat Belt."
Internationally, other countries produce a lot of wheat, including Russia and Ukraine. That means more supply on the market and, paired with a strong U.S. dollar, trade advantages for foreign competitors.
"Russia's had a unique situation where their crop wasn't quite as good and the quality wasn't so good. Their wheat acreage is probably going to be up, maybe Ukraine," Bower says. "But I think you're going to see in Europe, Canada, the other major producers, I think you are going to see a reduction in acreage, and it could be lower than we all thought just several months ago."
Yet opportunities for an increase in wheat prices remain.
"I think wheat could be a market that's got a large short position by the management funds, and of course that could be the spark to turn this market around down the road," Bower says. "I don't think there's a question if wheat's going to rally, it's when."