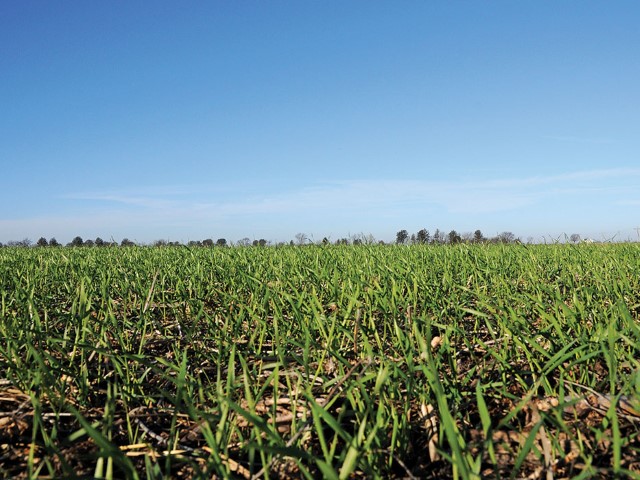 A recent Twitter post by a farmer sums up the views of many U.S. wheat growers today.
"Yes, I'm planting wheat, and no, I don't know why," the farmer said.
There are only a couple of scenarios where growing wheat makes sense for farmers, according to Arlan Suderman, chief commodities economist for INTL FCStone.
"We have some parts of the country, particularly in the High Plains, where they don't have a lot of alternatives, but we also have areas where they've finally received some rain," he says. "They're putting wheat in as a cover crop and will graze it off during the winter and then decide in the spring whether to add fertilizer and save it for grain."
While there are farmers who raise wheat as a rotational crop, Suderman says it doesn't pay off economically.
Wheat acres are at a 100-year low, and he expects decreasing acres in the U.S. to continue because of the large number of world stocks on hand. He estimates acres will be down another 4% to 6% in 2018.
"Currency exchange rates are encouraging expansion overseas such as in the Black Sea area, while the U.S. contract acres," Suderman says. "We need to go for the quality market. Farmers here really need to plant for protein wheat and sell it as such.
"We're going to have to have a major weather problem somewhere in a major wheat-producing part of the world to turn things around for the U.S., and right now there's none on the horizon."