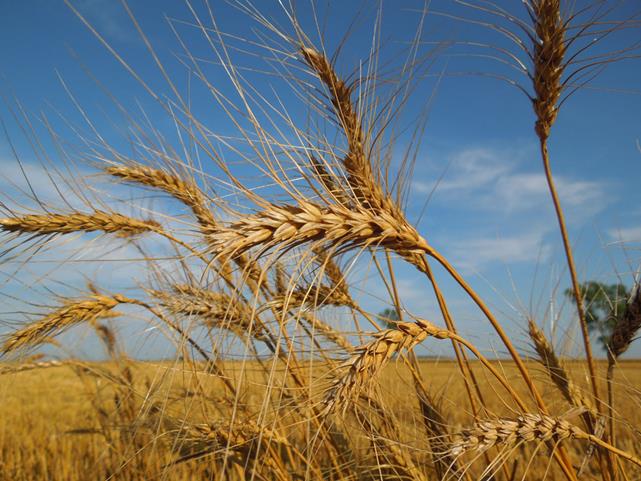 Wheat rose to the highest since at least May in Chicago and Paris on concern supplies from Russia will be restricted amid moves by the government to slow shipments.
Russia, the fourth-biggest wheat exporter, is denying certificates of sanitary inspections required by grain buyers and sellers, a grain-export lobby said yesterday. Russia has said it may scrutinize shipments through offshore companies, and the nation's agriculture watchdog said last month it will block outbound cargoes deemed contaminated.
"It's a panic move," Thibaud Amate, an analyst at Horizon Soft Commodities in Noisy-le-Grand, France, said by phone. "No one has any idea what's happening. If there was any official declaration, wheat would probably fall."
Wheat for March delivery rose 2.5 percent to $6.65 a bushel by 5:45 a.m. on the Chicago Board of Trade, after earlier touching $6.77 a bushel, the highest since May 20. In Paris, milling wheat for delivery the same month jumped as much as 4.9 percent, the most since May 2012, to 209.50 euros ($258) a metric ton. It reached the highest since April and was last at 206 euros.
"It's definitely the talk around the market in Russia which is driving the prices," Stefan Vogel, head of agricultural commodity markets research at Rabobank International, said by phone from London. "There's still a lot of uncertainty about how and if Russia will restrict exports"
Wheat prices in Chicago are up 9.5 percent so far this week, the most since July 2012. Futures trading volume was more than four times the average for the past 100 days for this time of day, according to data compiled by Bloomberg. Corn volumes were up 43 percent.
Russian Curb
While France would benefit from a Russian curb on exports, availability of good quality wheat is limited, leaving the U.S. as the main supplier able to absorb additional demand, Amate said.
The price jump may be short-lived, with world grain supplies forecast at a 15-year high by the end of the season, and Russia having completed a large part of its export program, according to Abdolreza Abbassian, a senior economist at the United Nations' Food & Agriculture Organization.
"There's so much grain available that probably it will give some short-term price support but not long-term," Abbassian said by phone from Rome yesterday. "Russia is adding volatility rather than setting a trend."
Corn for March delivery rose 1.3 percent to $4.1375 a bushel in Chicago, while soybeans for delivery the same month advanced 0.7 percent to $10.43 a bushel.