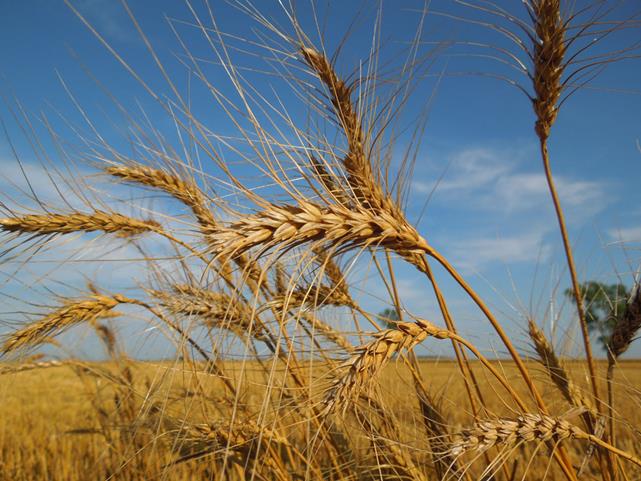 Wheat declined from a seven-month high on speculation that U.S. grain remains too expensive for shippers to benefit from a potential decline in exports from Russia.
Futures climbed 6.1 percent this week amid speculation that rising food prices in Russia would prompt the world's fourth- biggest exporter to restrict grain sales. U.S. wheat is more expensive than competing supplies in France and the Black Sea region, according to the London-based International Grains Council. The Bloomberg Dollar Index, a 10-currency gauge, rose 10 percent this year, cutting the appeal of U.S. exports.
"Even if the Russian situation regarding an embargo happens, we must remember that French wheat, aided by a weak euro, shall take up any potential shortfall," economist Dennis Gartman wrote today in his daily Gartman Letter. "The stronger U.S. dollar is beginning to have very real effects upon exporting pricing."
Wheat for March delivery fell 1.9 percent to $6.425 a bushel at 5:05 a.m. on the Chicago Board of Trade. Prices touched $6.77 yesterday, the highest for a most-active contract since May 20. Milling wheat for the same delivery month in Paris fell 1.2 percent to 198.75 euros ($243.57) a metric ton on Euronext, heading for a 4.7 percent gain this week.
Russia's biggest group of grain exporters, the National Association of Exporters of Agriculture Products, said it stopped purchases for shipments abroad and called for other shippers to back its decision for a halt until the domestic market stabilizes, according to a statement today, citing the government's concerns about inflation. The ruble weakened to an all-time low against the dollar this week.
"Both Russian macro and microeconomic conditions continue to contribute to market volatility, placing significant upward pressure on grain market prices," AWB, a unit of Cargill Australia Ltd., said in a note today. "Until the market can quantify reduction in supply, prices will remain speculative."
Corn for March delivery fell 0.9 percent to $4.075 a bushel in Chicago, leaving prices unchanged this week. Soybeans were 0.3 percent lower at $10.40 a bushel, heading for a 1.3 percent weekly drop.
To contact the reporters on this story: Whitney McFerron in London at wmcferron1@bloomberg.net; Phoebe Sedgman in Melbourne at psedgman2@bloomberg.net To contact the editors responsible for this story: Lynn Thomasson at lthomasson@bloomberg.net John Deane