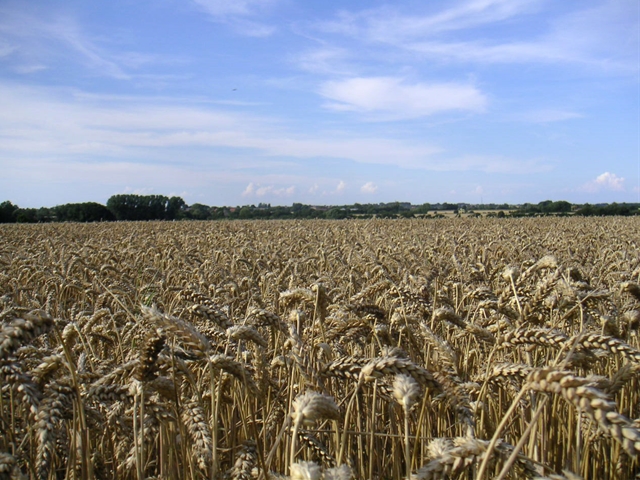 The wheat still calls Tim Seyb.
The man driving the combine will admit he probably didn't always listen for it. He left Reno County, Kan. to get away from the terrain of crop fields, moving to Harper County where he could work in the cattle industry, The Hutchinson News reported.
Yet, nearly every year, Seyb, 42, finds himself atop a combine in a short reprieve from his cattle job - helping the Molz family cut wheat.
He has been helping with the harvest since he can remember.
"I like the cattle more than anything," he said as he circled through a field near the border town of Kiowa. "But I grew up helping with wheat harvest. I enjoy driving the combine."
A graduate from Pretty Prairie High School, Seyb said he moved closer to "cattle country" - locating in the Anthony area in 1996. He works for Gates Cattle.
He has family that still farm in the Pretty Prairie area, he said.
And, he admits, he likes the change of pace - cutting wheat from midday to twilight - when the wheat gets too tough to cut.
"A person looks forward to wheat harvest every year," he said. "Then they look forward to it being done."
But it's just the beginning of the wheat harvest. Seyb still has a string of days - barring inclement weather - to drive a combine and help get the crop safely in the bin.
"It is always interesting to see what is going to come out of it," he said of the crop. "We haven't had good years in the last several years because it was dry. This year should be better."