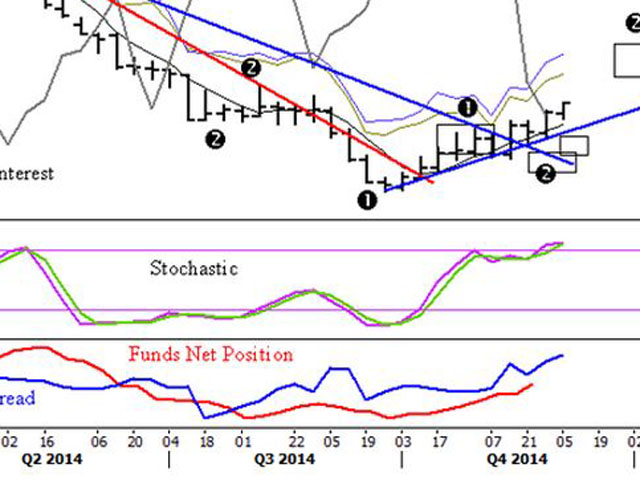 Pro Farmer Senior Market Analyst Rich Posson says while weekly stochastics are overbought, demand for wheat is picking up and the near-term forecast signals a "Level 2" top is due later this month or into early January. He puts price objectives as high as $6.23 to $6.63 for March SRW wheat futures.
In the chart below, Posson uses technical indicators such as stochastic, moving averages, trendlines as well as his business-cycle analysis: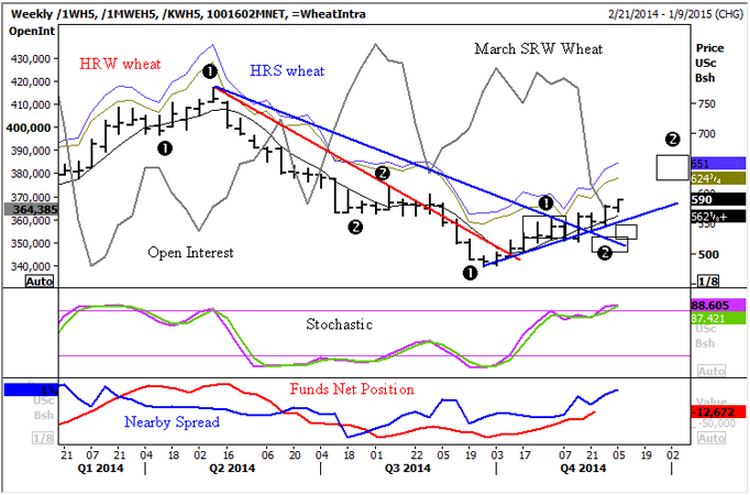 Once a week, Pro Farmer VIP Members have access to Pro Farmer's Tech Talk, compiled by Posson, who is a certified market technician. Click here to learn more about the service and click here to become a Pro Farmer Member.