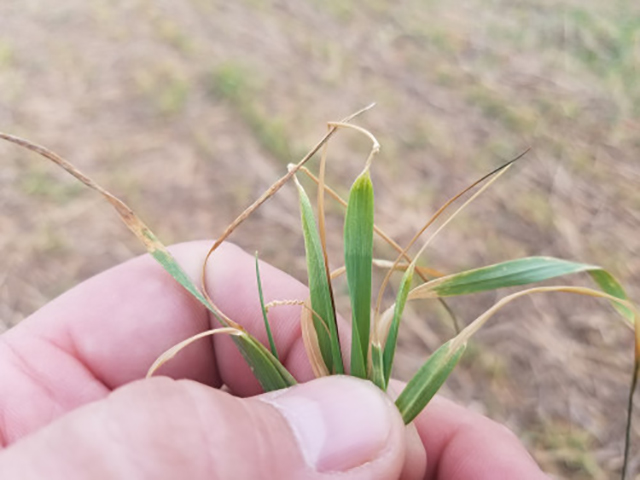 The Wheat Quality Council Tour is wrapping up their scouting trip Thursday in Kansas. They got a first-hand look at the snow that covered a large portion of the Kansas wheat crop.
Those on the tour also saw the impact of a freeze that hit a week prior to the snow.
On the first day, the average yield from eastern Kansas was 43 bushels per acre, down four bushels from the same area last year. The farther west the caravan went, the bigger the drop in quality and potential.
"We've seen all kinds of conditions, but this is definitely one of the most unique environments we've seen," said Philip Beeson, a crop scout from Beeson Commodities. 
5/4/17 Wheat Tour Damage Estimates