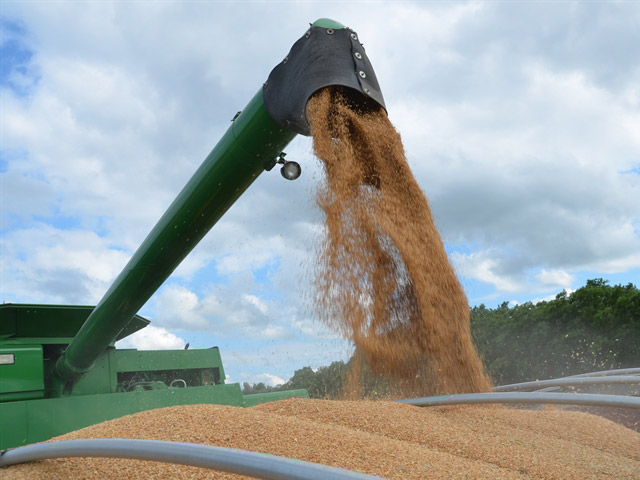 Wheat traded near the lowest level in 11 weeks on signs of decreasing demand for U.S. supplies.
The amount of wheat inspected for export from the U.S. fell 16 percent in the most recent week, the U.S. Department of Agriculture said Monday. Wheat futures in Chicago, the global benchmark, entered a bear market yesterday, settling 21 percent below a peak in December. U.S. wheat remains pricey versus competitors in international markets as the dollar climbs to the strongest in more than a decade.
"U.S. wheat is the most expensive wheat in the world in light of the strong U.S. dollar," economist Dennis Gartman wrote today in his daily Gartman Letter. Ample supply "is bearish of prices."
Wheat for March delivery was little changed at $5.2025 a bushel at 6:16 a.m. on the Chicago Board of Trade. The price earlier touched $5.175, the lowest since Nov. 10. Milling wheat in Paris dropped 1.1 percent to 194.25 euros ($219.24) a metric ton on Euronext.
Wheat retreated 12 percent this year and corn and soybeans declined as world output climbs to the highest ever. Bigger corn and wheat crops will expand global grain output excluding rice to a record and lift inventories at the end of the season to the highest in about 30 years, the International Grains Council estimates.
Corn for March delivery rose 0.3 percent to $3.85 a bushel. Soybeans for delivery in March added 0.1 percent to $9.8475 a bushel.