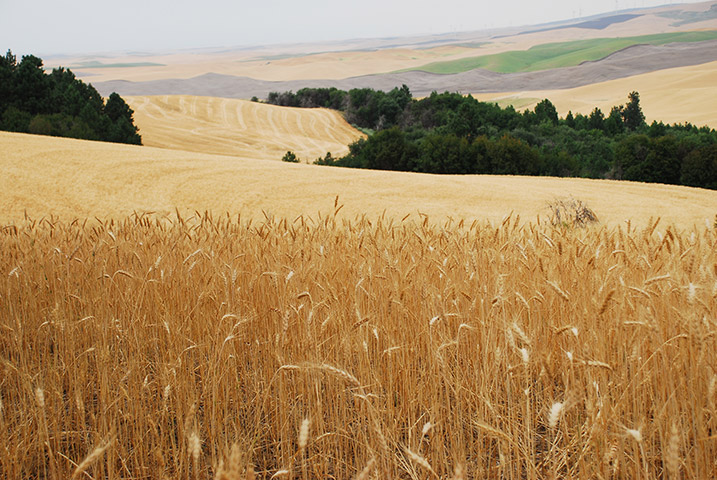 Wheat declined in Chicago for the first time in seven days with traders focused on possible disruptions from Russia, the fifth-biggest grain exporter.
Wheat for September delivery dropped 0.7 percent to $5.64 a bushel by 4:10 a.m. on the Chicago Board of Trade. Prices rose 9.2 percent the past six days on prospects for increased demand for U.S. grain due to damage to the crop in France.
Russia banned food imports from the European Union, U.S., Canada, Australia and Norway in retaliation for sanctions imposed over turmoil in Ukraine. The U.S. joined NATO and Poland in warning about risks of Russia sending troops into Ukraine.
"Prices should be again looking for the upside" as exports may be curtailed from Russia, Tetsu Emori, commodity fund manager at asset management firm Astmax, said by phone from Tokyo. "In the short-term, the market is pretty overbought, so some correction must be necessary."
U.S. wheat export sales probably decreased in the week ended July 31 from 801,007 metric tons a week earlier, according to a Bloomberg survey. The U.S. Department of Agriculture in Washington is scheduled to release the sales report today.
World harvests of corn and wheat will be larger than expected a month ago as prospects improve for crops from the U.S. to Russia, boosting global stockpiles to a 15-year high, the International Grains Council said on July 31. The council pegged wheat output at 702 million tons, 0.4 percent higher than the previous month's estimate.
Corn for delivery in December dropped 0.7 percent to $3.7175 a bushel in Chicago and soybeans for November delivery declined 0.3 percent to $10.77 a bushel.