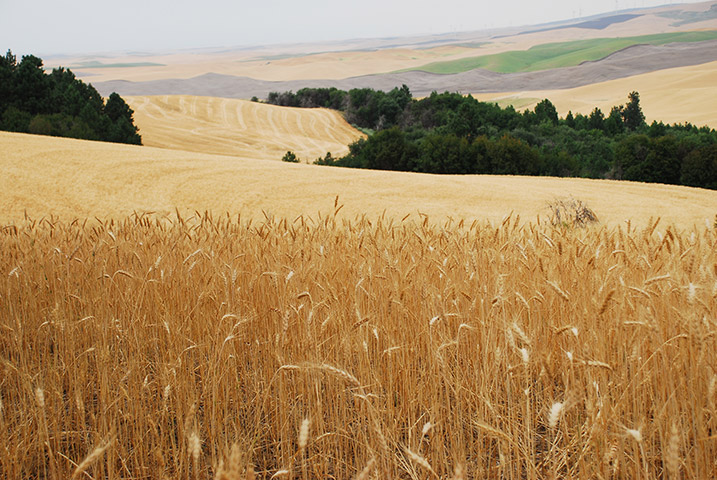 World wheat production is expected to reach 705.2 million tons this year, according to USDA's July 11 World Agricultural Supply and Demand Estimates. That's down 9 million tons from last year but is the second largest production on record. U.S. exports for 2014/15 were lowered 25 million bushels, reflecting expectations of strong competition in export markets. The projected season-average farm price range fell to $6/bu. to $7.20/bu.
"The news wasn't good for wheat," says Kim Anderson, Oklahoma State University grain marketing specialist. "You saw prices fall immediately."

With high wheat production expected around the world, Anderson says, export demand might be lower than the U.S. was expecting and would prefer. "There's no saving grace right now," he says.

By contrast, the downing of a passenger jet over Ukraine in mid-July increased prices, Bloomberg reported. Wheat headed for its biggest weekly climb in four months amid fears that Black Sea supplies might be disrupted. Seventeen percent of world wheat exports in 2013/14 came from Ukraine and Russia, Bloomberg says.

This fall, Argentina and Australia will be "the two important areas" of focus for wheat, Anderson notes.